top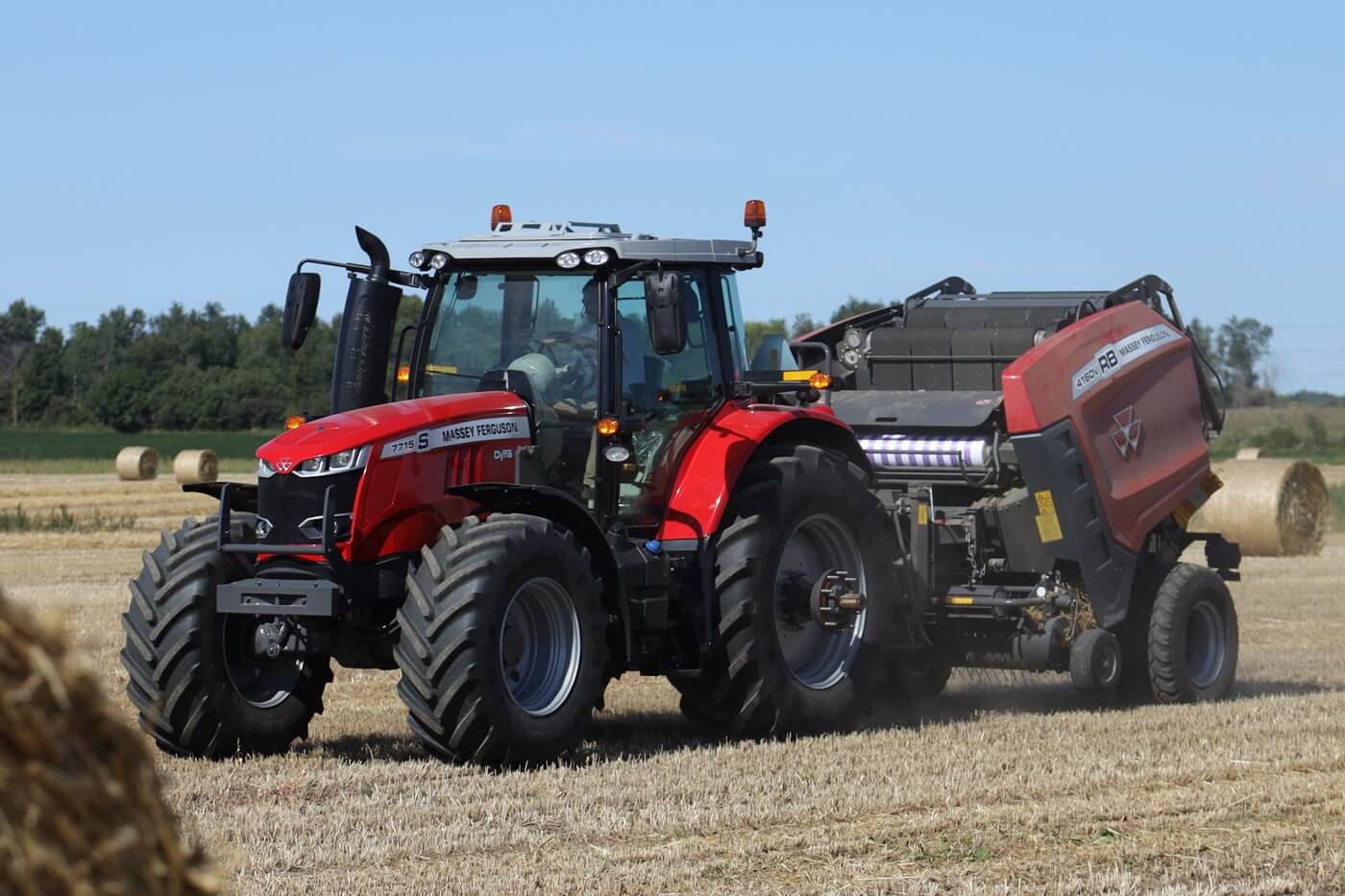 4100V Series Round Balers
Maybe you run a small-to-mid-size dairy farm or cow/calf operation. Either way, feed quality is essential to operations like yours, and it all starts with a better baler. That's why we've created the new Massey Ferguson® 4100V RB series of silage balers. They're the kind of rugged, hardworking machines you can count on to handle everything your operation demands.

RB4160V

RB4180V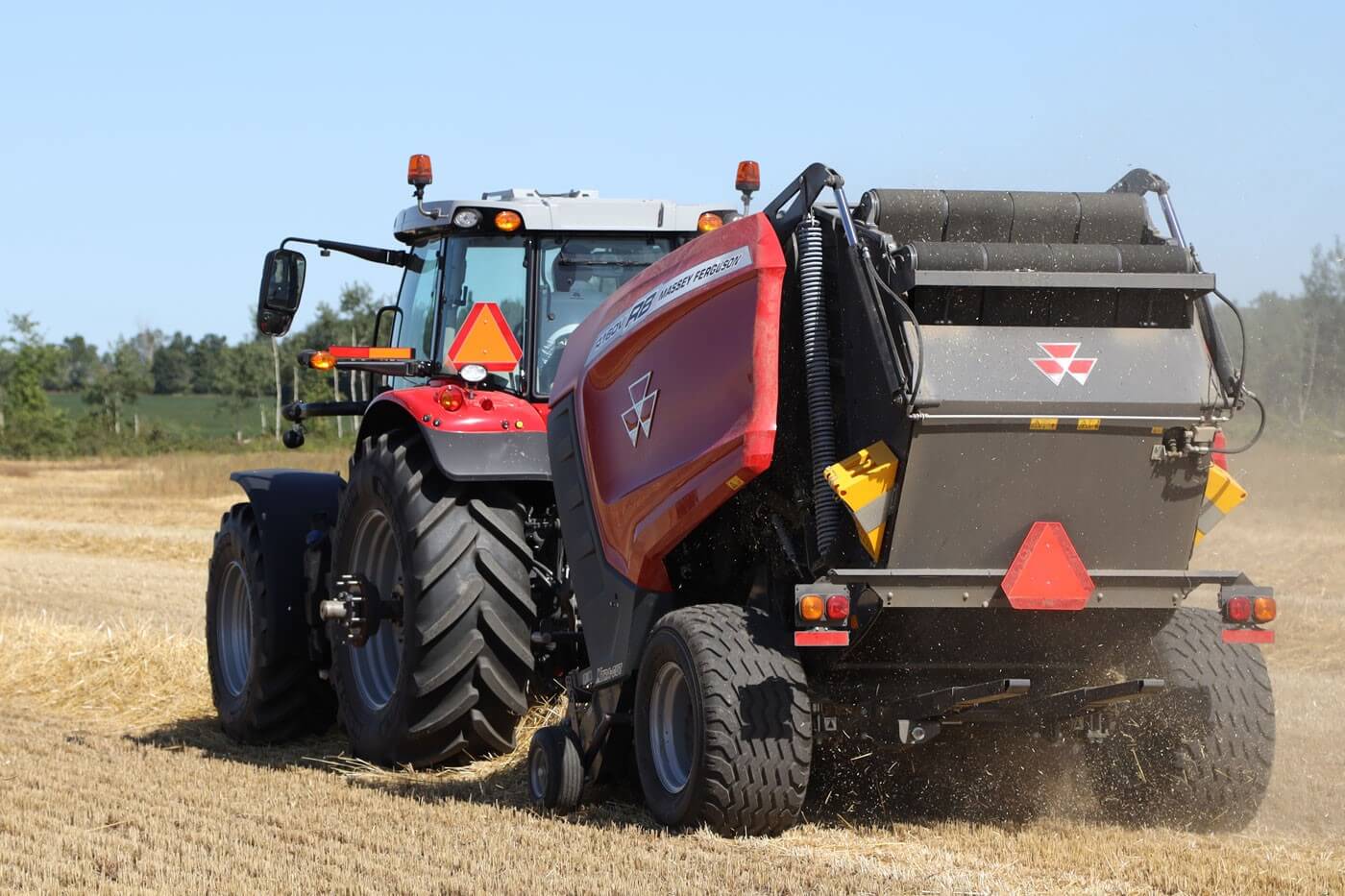 Watch as Matt LeLroy, AGCO's Tactical Marketing Manager – Hay and Forage, walks us around the 4100V series Silage Baler.
The innovative cam-less pickup design allows higher operating speeds in a wide range of crop types and moisture levels. Cut, rake and bale — all in one day. Because there's no cam track, the pickup has fewer moving parts — making it quieter, simpler and more reliable than cam-style pickups. That makes you even more productive. The RB Series features five tine bars with teeth spaced just 2.5 inches apart, allowing for a far more complete capture of crop on the field. A crop press roller is positioned in front of the pickup to enhance crop feeding into the chamber. Two sets of XtraCutTM hydraulically operated knife banks can be controlled or disengaged from the tractor cab. Select zero, eight, nine or all 17 knives to attain forage cuts as small as 2.65 inches in length. The E-link ProTM touch-screen monitor tracks bale formation and allows in-cab control of cutter engagement and knife group selection. In addition, the baler's ISOBUS design allows the use of any compatible tractor monitor for baler monitoring and control.
The Varionet system provides 'edge to edge' or 'over the edge' wrapping, for perfect bale coverage every time. This means your bales not only look great, but they're also completely protected against bad weather and crop losses.
The Easy Load System, or ELS, allows easier loading of the net roll. After loading, the new net roll is simply tipped backwards, lifted and locked into position. It makes the process simple, saving you time and effort.