top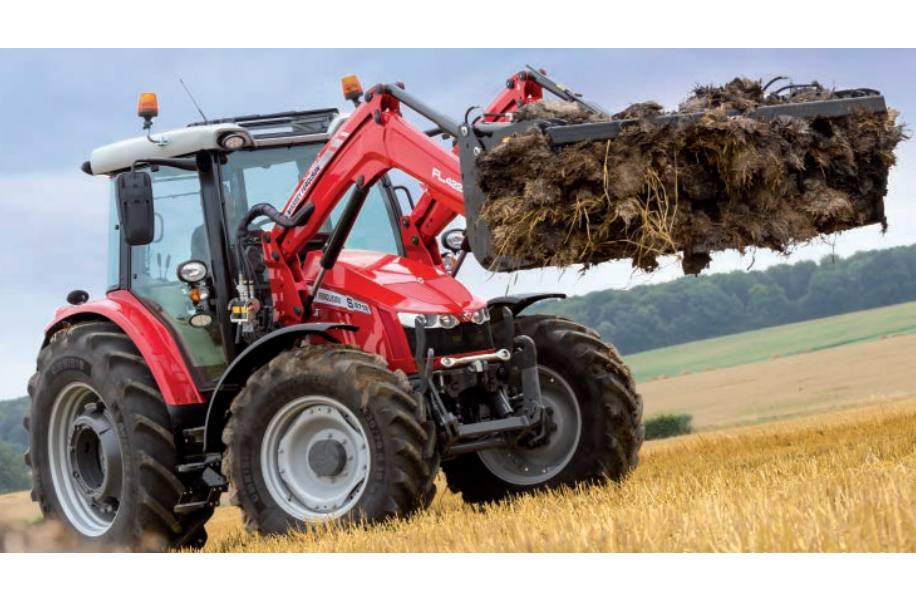 Impressive Performance and Efficient Design.
The MF5700S offers excellent maneuverability and versatility for work in and around barns, in the field, or on the road. The impressive performance and efficient design of the Dyna-4 transmission provides unbeatable productivity, control, and convenience, with completely clutchless shifting of 16 forward and 16 reverse speeds.


All MF 5700S Series models are equipped with a Dyna-4 transmission – developed especially to handle the power of your MF 5700 S Series tractors. These transmissions are packed with advanced features and automatic functions, yet are reassuringly easy to operate.
Dyna-4 provides class-leading, simple and convenient control using either left- hand Power Control lever, T-Lever or Joystick control. There's also a choice of loader joysticks that also change direction and shift speed.
Dyna-4 Features:
Exceptional performance in the yard, field
or on the road – 16 forward and 16 reverse speeds on one lever, all shifted without using the clutch. Speed-matching selects the best Dyna-shift ratio when shifting range
Ultimate ease of use with left-hand Power Control lever, T-Lever or optional Joystick control
Pedal-free operation, which reduces operator fatigue
Brake to neutral feature disconnects drive when the brake pedal is pressed
The 5700S Series is packed with features that optimize the operating experience:
• Excellent visibility over slim dashboard and narrow steep-nose hood
• High maneuverability, agile design
• A choice of three hydraulic systems provide exceptional pressure, flow and response
• A choice of joysticks operate the loader, as well as change direction and change speeds
• "Clutch-Effect" – braking systems puts the transmission into neutral when the brake pedals are depressed, allowing single-foot brake and clutch operation and making loader operation safer, easier and more comfortable
• "Comfort-Control" – adjustable shuttle sensitivity – from slow and smooth to fast and aggressive
• Optional Visio roof for un-compromised visibility during loader operations