top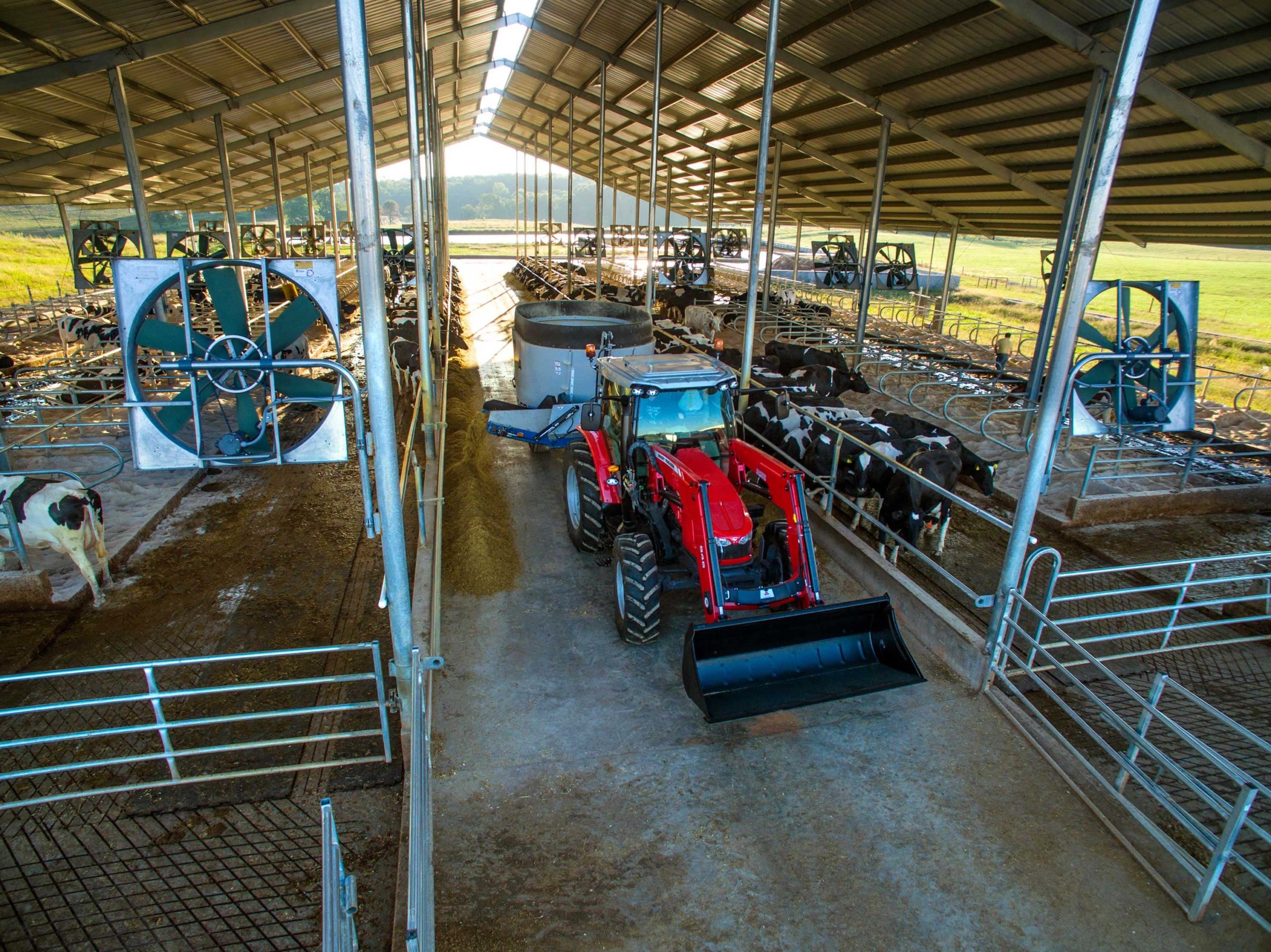 The 5700SL Series from Massey Ferguson
Introducing our most advanced mid-range tractor ever. This premium workhorse gives you the unmatched visibility, unparalleled versatility and high performance you're looking for, all in a smaller 110-130 HP package. You can find a bigger tractor. But it would be tough to find a better one.

5711SL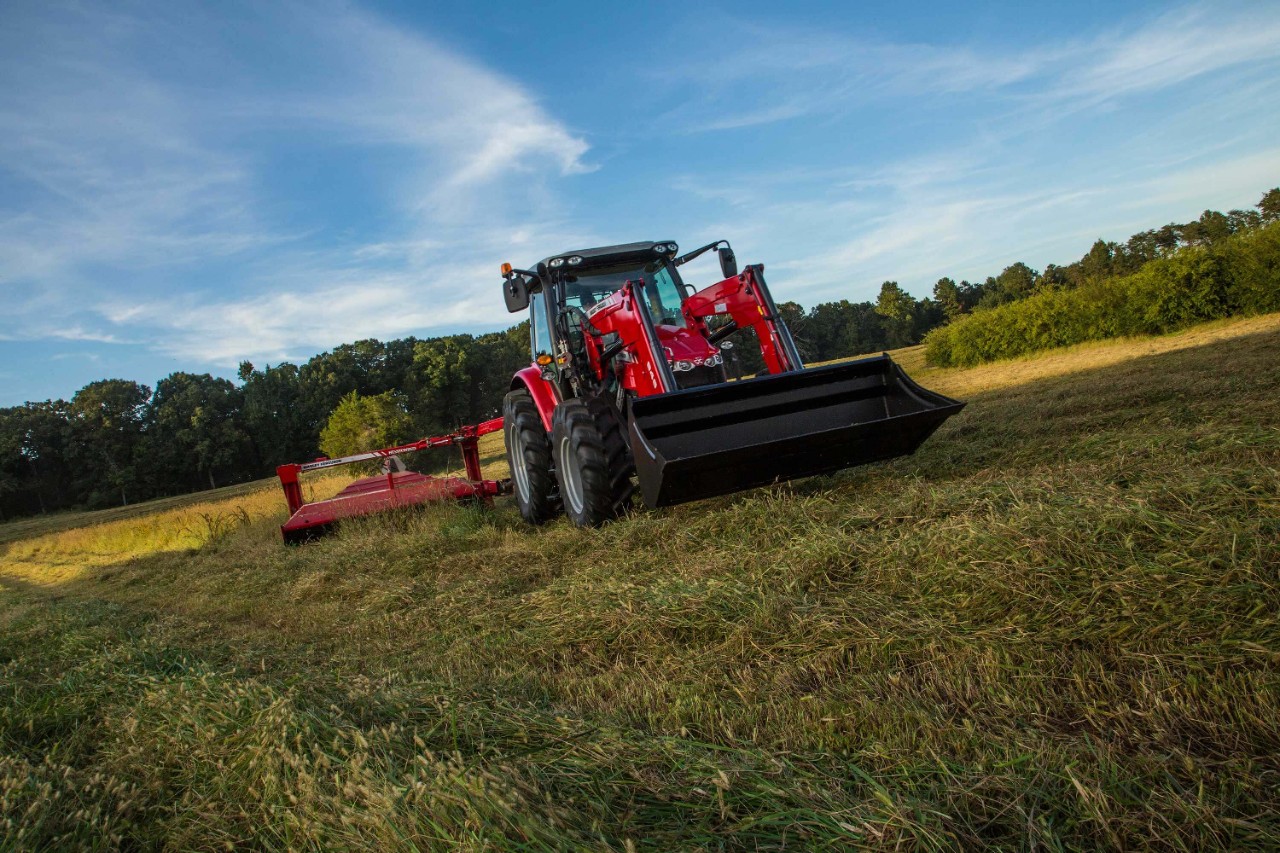 5712SL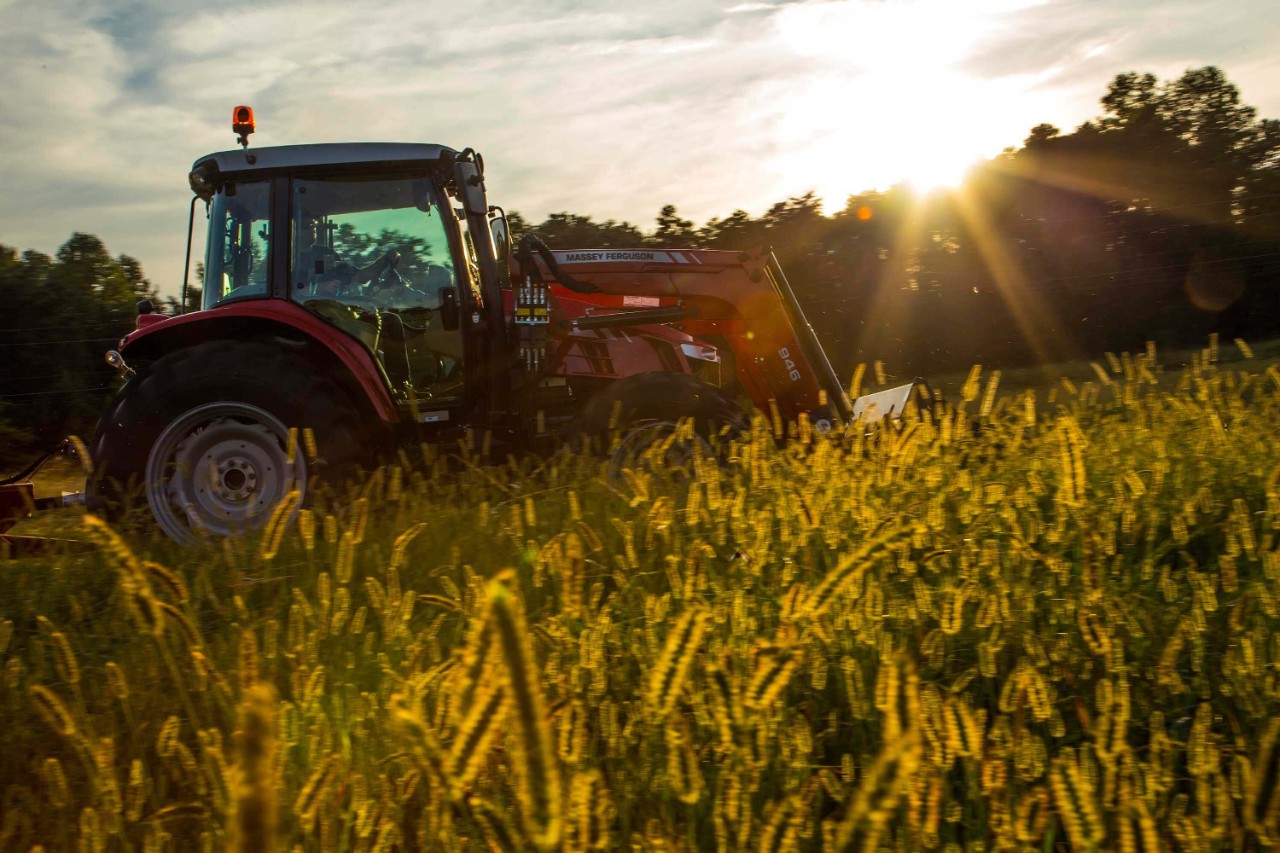 5713SL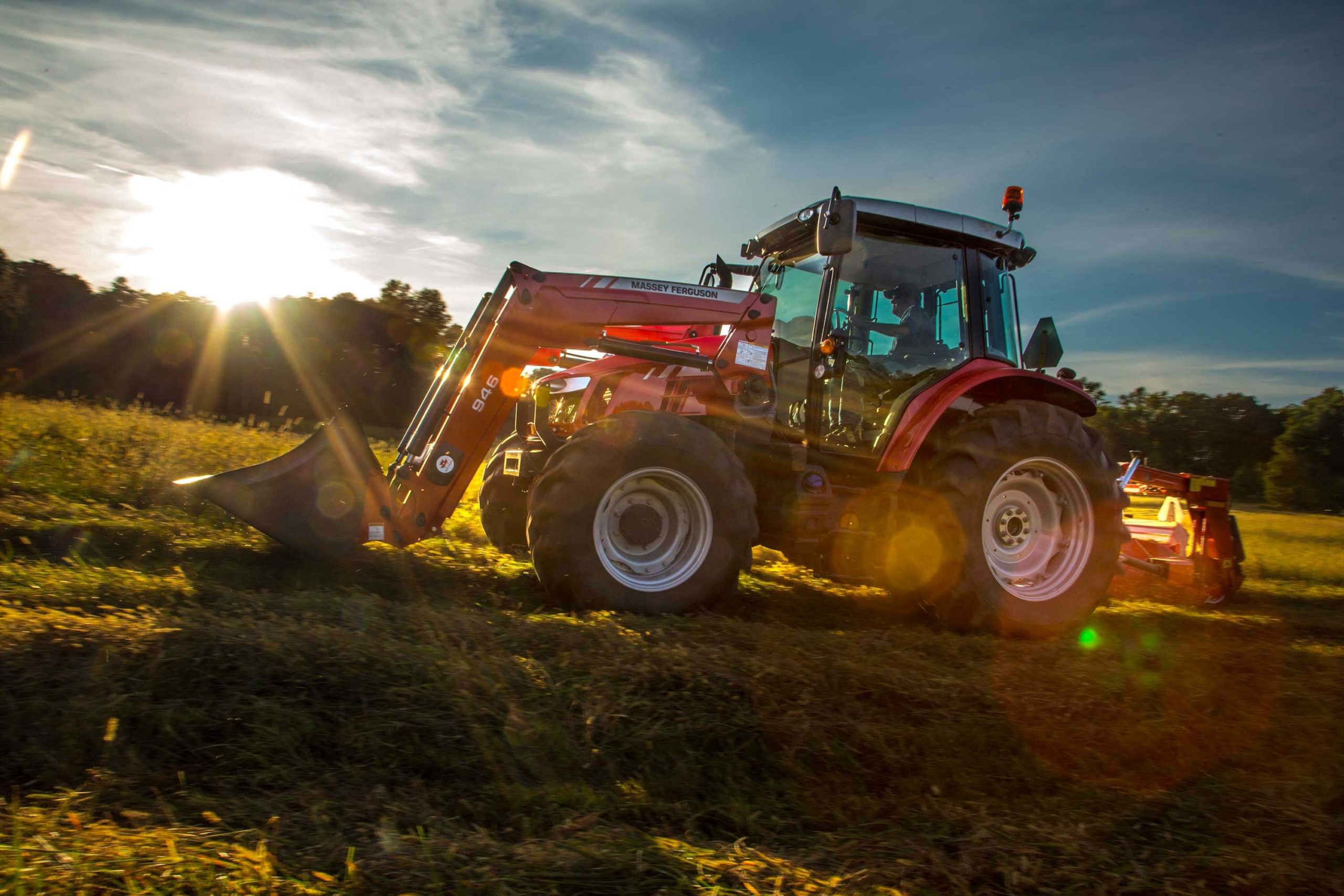 All 5700SL Series models come with our easy-to-operate and easy-to- maintain Dyna-4 transmission that includes four power-shiftable gears within four synchronized ranges. It's designed to provide all the speed options you need, whether you're working in an open field or maneuvering through tight spaces in the barn. Changing direction is easy, so you get a more comfortable ride and can work harder, longer.
• TRANSMISSION VARIETY – Speed matching transmission with optional Auto-Drive, and four ranges provide 16 forward and 16 reverse speeds without having to use the clutch. Or do you have an application that requires you to go super slow? The optional factory-installed super creeper will get you there slowly, with a 14:1 reduction in speed.
• EASY TO USE – Proven reliable components with ergonomically placed controls, such as a left-hand power control lever that enables convenient straightforward operation.
• LESS FATIGUE – Optional SpeedSteer allows you to achieve a faster turning angle with fewer turns of the steering wheel.
The heart and soul of every Massey Ferguson 5700SL Series tractor is the rugged, reliable, fuel-efficient AGCO Power 4-cylinder engine. These engines range from 110–130 horsepower, depending upon which model you choose, and are specifically configured for North America.
• POWERFUL AND QUIET – Designed to deliver maximum torque at low engine speeds, you'll get a quiet ride, clean exhaust and highly efficient fuel consumption.
• NO DPF FILTER – While other tractors require that you hit a button and stop the tractor to dump particulates from a DPF (diesel particulate filter), the 5700SL Series tractors use Selective Catalytic Reduction (SCR) technology to meet all Tier 4 compliant emissions standards. This technology is easier to maintain and saves you time without affecting fuel consumption.
Provides greater all-around visibility, especially for loader applications, helping to reduce aches and pains caused from having to constantly lean to look around the machine.
Massey Ferguson 5700SL Overview Video