top

Introducing the 7700S Series
The MF 7700S tractor series from Massey Ferguson has been specifically designed to meet to the needs of farming professionals, whatever your business environment and operations, from mixed farming to arable and contracting businesses. With a wide choice of power, transmissions, cab specifications, hydraulics and PTO options, the MF 7700S can be adapted to your every demand, offering a wide range of custom-built practical, straightforward and dependable solutions.

MF 7714 S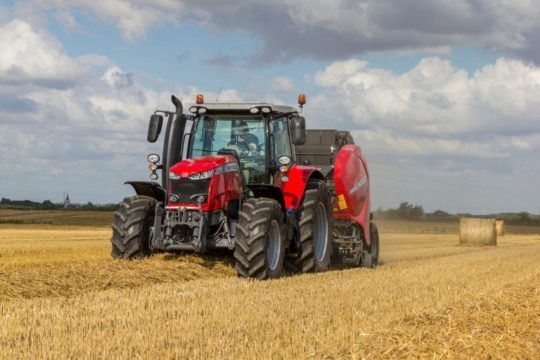 MF 7715 S

MF 7716 S

MF 7718 S

MF 7720 S

MF 7722 S

MF 7724 S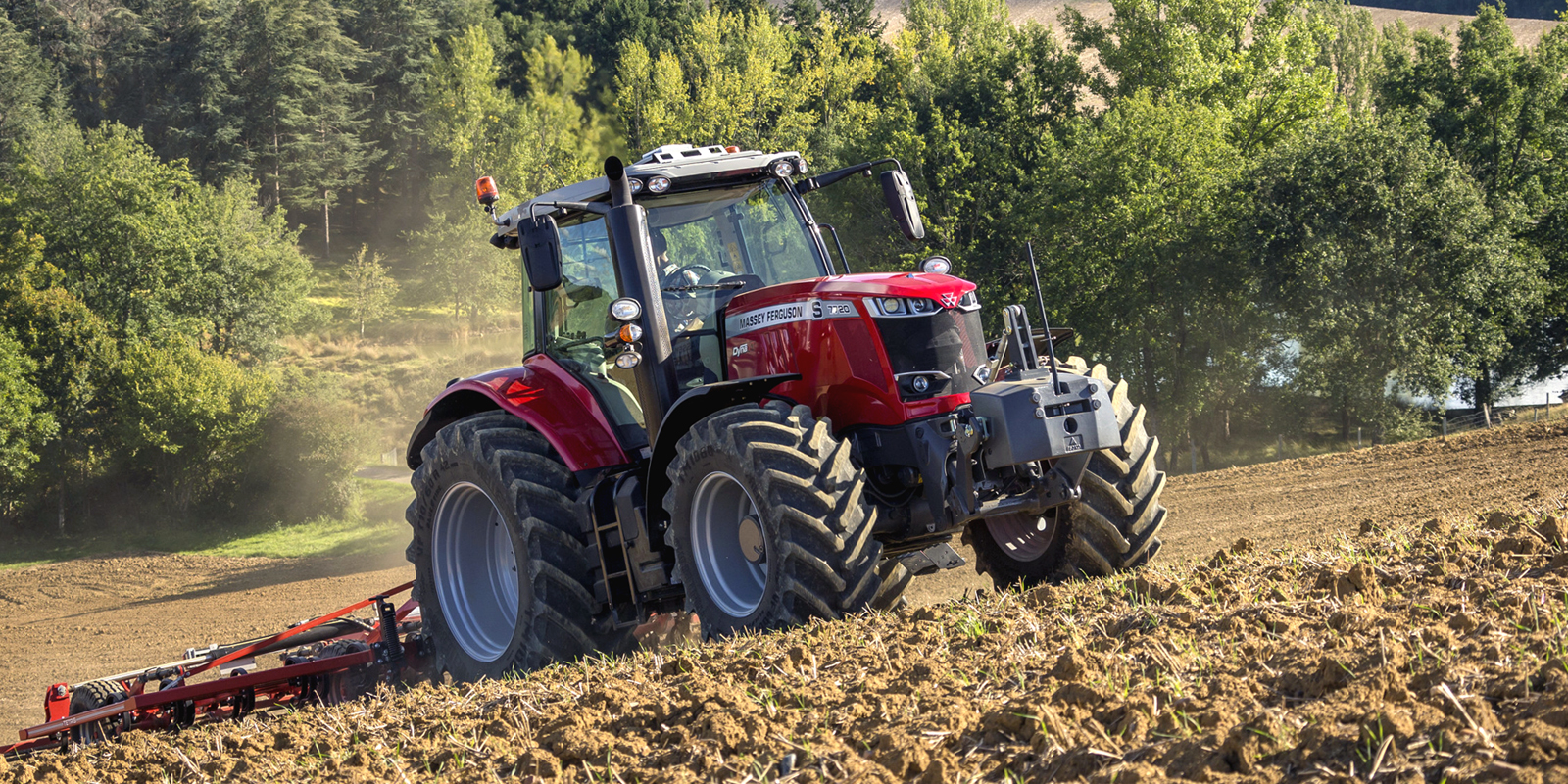 MF 7726 S


7700 S Series Product Walk-Around Video
Previously only available on tractors with Dyna-4 and Dyna-6 transmissions, Engine Power Management (EPM) is now also available on all MF 7700 S Dyna-VT models, offering up to 25hp more when it is most needed.
EPM means a tractor that responds automatically to the load imposed on it, and adjusts fuelling accordingly to give you extra power when you need it most. Designed to tackle tough transport and PTO work challenges, advanced electronic engine and transmission management makes more power automatically available under load or at speed. EPM works by way of transmission electronics which monitor the load and operating conditions within the transmission and PTO according to forward speed, transmission load and PTO activation. This information is then communicated to the electronic engine management system, which regulates accordingly the exact quantity of fuel required and the timing at which it is applied.
Whether your workload demands a semi-powershift or continuously-variable transmission, MF 7700 S tractors can be specified with the format that fits your farm. Dyna-4 and Dyna-6 options offer four and six powershifts respectively, in each of four ranges, which can all be controlled from the armrest joystick the transmission control lever or the Multipad lever (depending on model).
Massey Ferguson's Dyna-VT Continuously Variable Transmission continues to be one of the most popular transmissions offering maximum productivity, efficiency and operator comfort. With the continuously-variable Dyna-VT transmission, we have developed a system of power transfer that surpasses all others for ease of use and precision. The Dyna-VT is a proven and refined transmission delivering seamless strength hour after hour. It's intuitive to the operator, the easiest of transmissions to understand and get the most from, and new operators will quickly settle into feeling at one with the machine. Combined with Electronic Power Management, Dyna-VT allows you to get the optimum performance, efficiency and economy from your tractor.
Essential is the base specification for the MF 7700 S Series, but it is anything but basic. It provides all the key elements you would expect from Massey Ferguson, with a blend of simplicity, ease of use and versatility to fit needs that require power and performance without excess sophistication.
The right hand console on Essential models features a T-Lever transmission controller, hand throttle with engine speed memo A switch and linkage control. All of the main controls are at your fingertips for maximum convenience and control, whatever the operation. On the console you will also find spool valve and PTO controls.
The right hand pillar contains less frequently-used switches, working light controls and the ignition key.
Efficient is the medium specification package for the MF 7700 S Series, designed to help you work smarter and get better results. Choose from either Dyna-6 or Dyna-VT transmissions, a Command Control Armrest and mechanical or electronic spool valves.
Dedicated to delivering increased productivity thanks to its key features, the Efficient specification will enable the operator to work faster, to a higher standard, with more accuracy, together with high levels of comfort, ergonomics and reliability. Stay in control of the most technologically advanced and demanding implements to take advantage of their increased productivity.
The package is aimed at more intensive, large scale operators looking for more advanced features that will ensure cost-effective benefits for their business.
The Exclusive armrest comes with numerous benefits including comfort and convenience when operating multiple, frequently-used controls.
Exclusive also adds the Datatronic 4 as standard. Use the 7- colour monitor to view important tractor information and records and utilize memory functions. Datatronic 4 also oversees automation of headland management, trailed implement control (TIC) and Dual Control. Eliminate cab clutter and simplify implement operation with its ISOBUS capability; Datatronic 4 can also be connected to a camera and used for Trailer steering axle management.
Using the Exclusive package, operate the most technologically advanced and demanding implements with the optimum efficiency to take advantage of their increased productivity.