top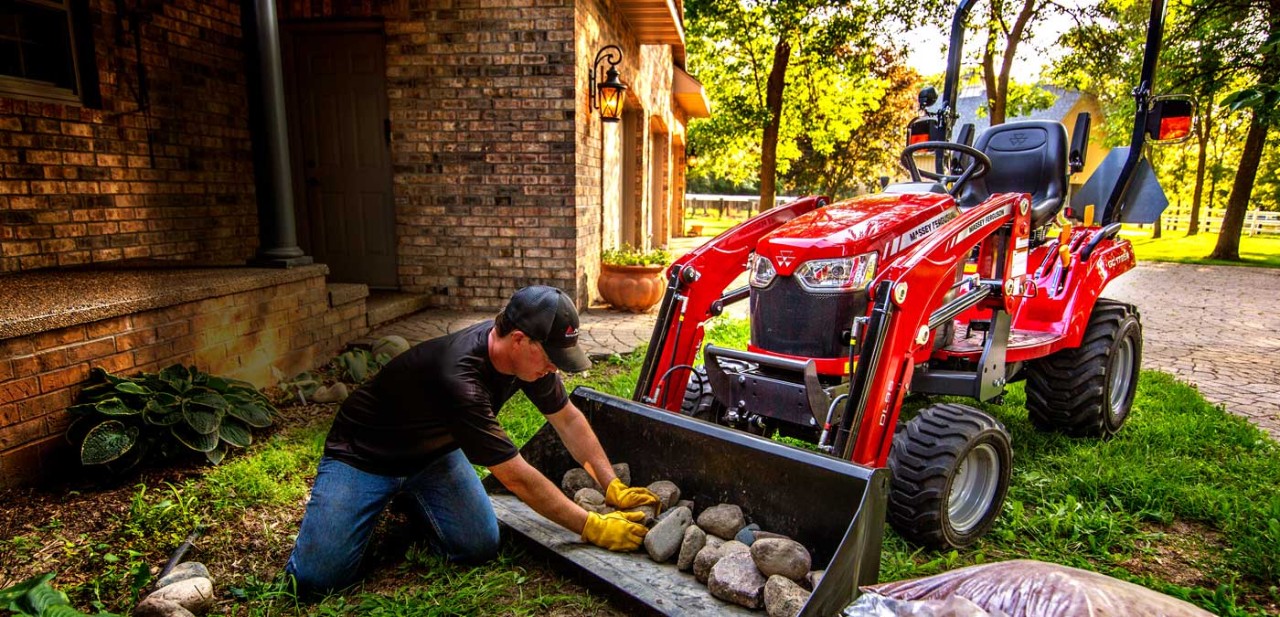 The perfect all-around machine for tackling your everyday jobs.
Whether you're a small landowner, part-time farmer or getting ready for hunting season, everything about the Massey Ferguson GC1700 Series is designed and engineered to help you get a wide variety of jobs done right. These easy-to-drive, multitasking workhorses deliver straightforward, intuitive performance in a compact-sized machine.

GC1723E (Economy)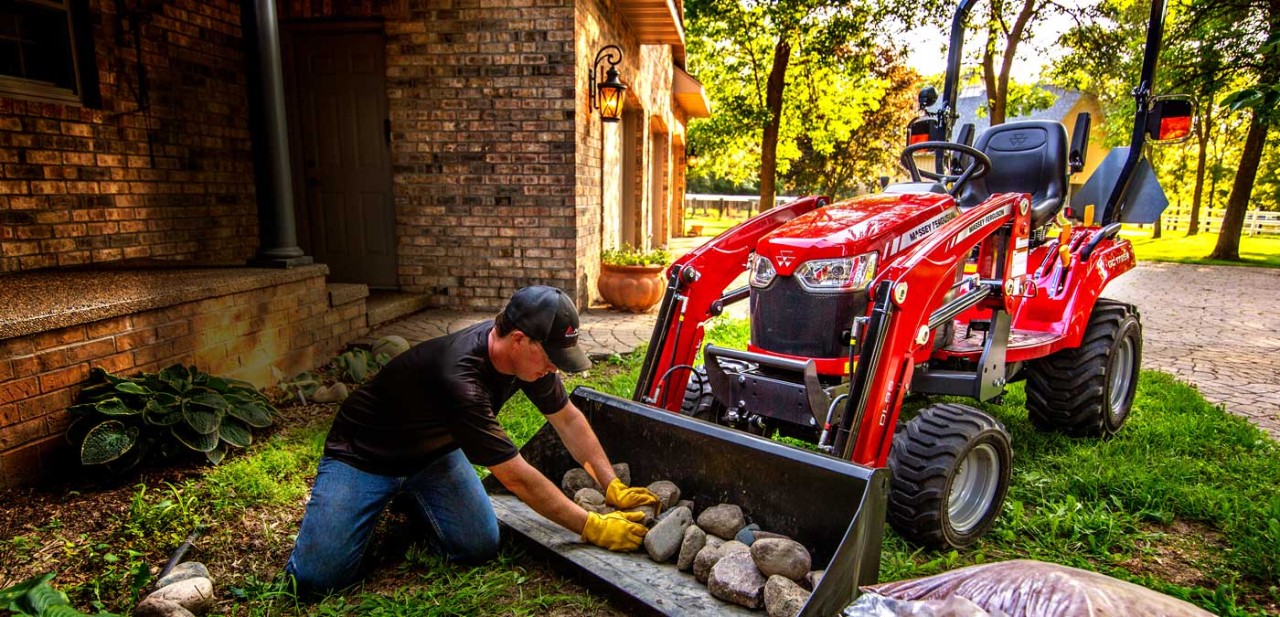 GC1725M (Premium)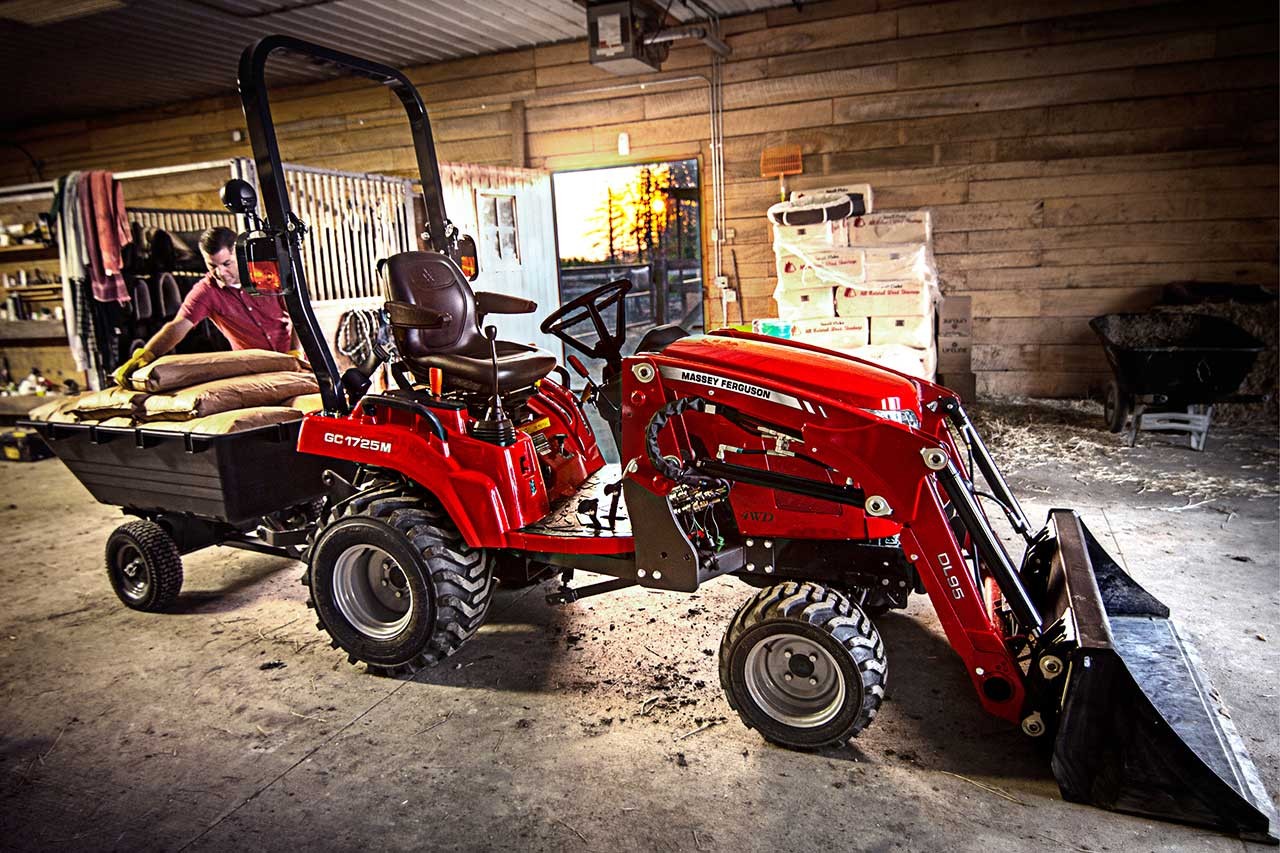 You need a hard-working tractor to mow grass and pull implements. One with the versatility to add front-mounted implements if and when you need them.
Perfect for: Small homestead owner, municipalities.
If you need a little more out of your tractor, this is the package. Add the loader for material handling, driveway maintenance and extra help with tougher chores. The loader is easily removed for mowing or fitting in tight spaces.
Perfect for: Larger property owner, equine estates.
How to Remove and Install the Loader
How to Remove and Install the Mower Deck
How to Remove and Install the Backhoe