top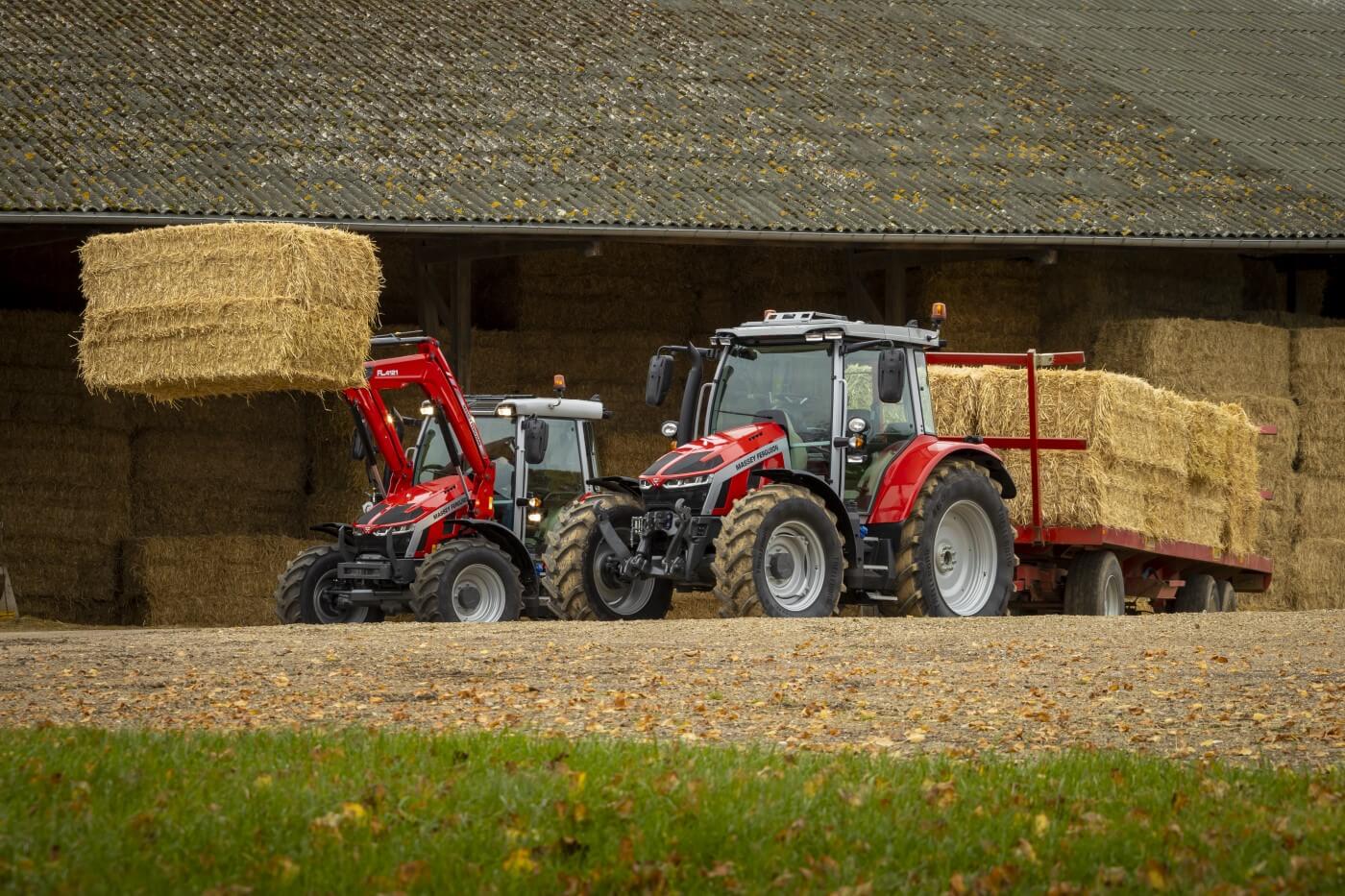 THE BEST-IN-CLASS DAIRY AND LIVESTOCK TRACTOR
Simply the best-in-class tractor between 115hp and 145hp, the new Massey Ferguson 5S Series offers a choice of three models with a totally new, upgraded design incorporating the iconic sabre line livery. Agile and nimble, it offers best-in-class visibility combined with excellent maneuvrability from its tight, 13 foot turning radius. Delivering great performance, the MF 5S Series combines economy with high levels of comfort and control along with a wide choice of equipment and options to suit all applications. Developed to tackle all challenges and tasks on the farm efficiently and economically, the MF 5S Series is indisputably the first choice for livestock, dairy as well as hay operations.

5S.115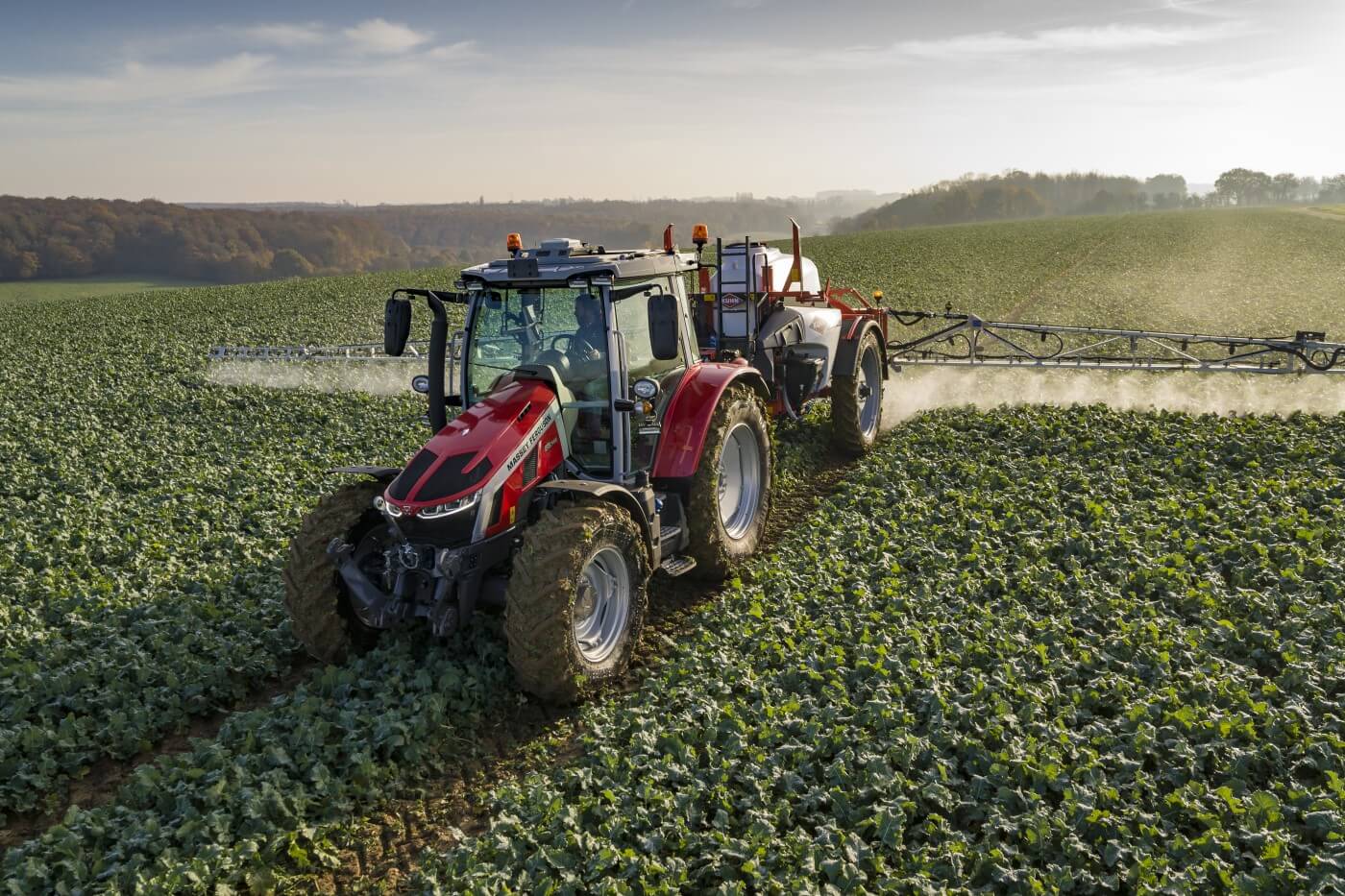 5S.135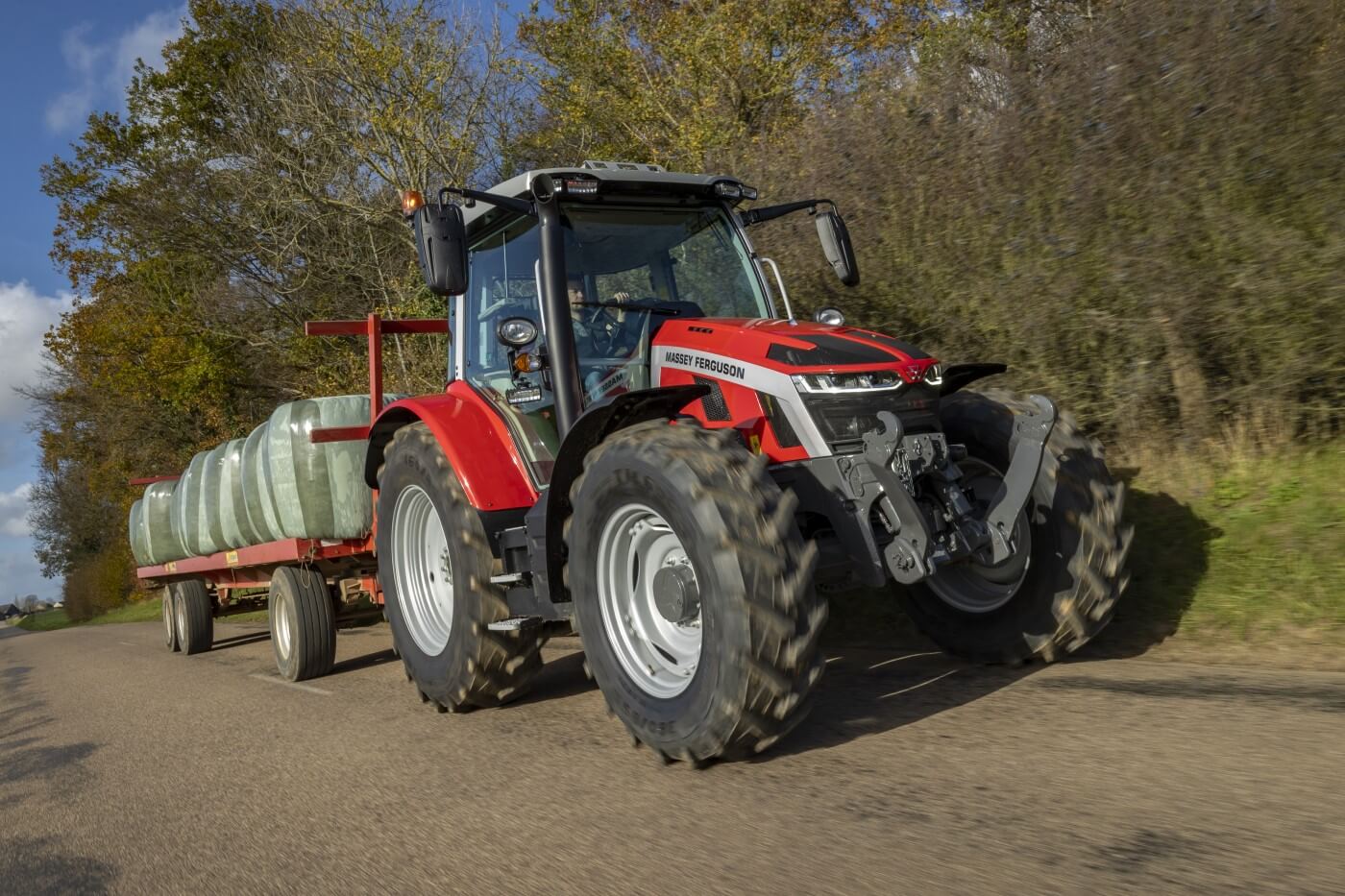 5S.145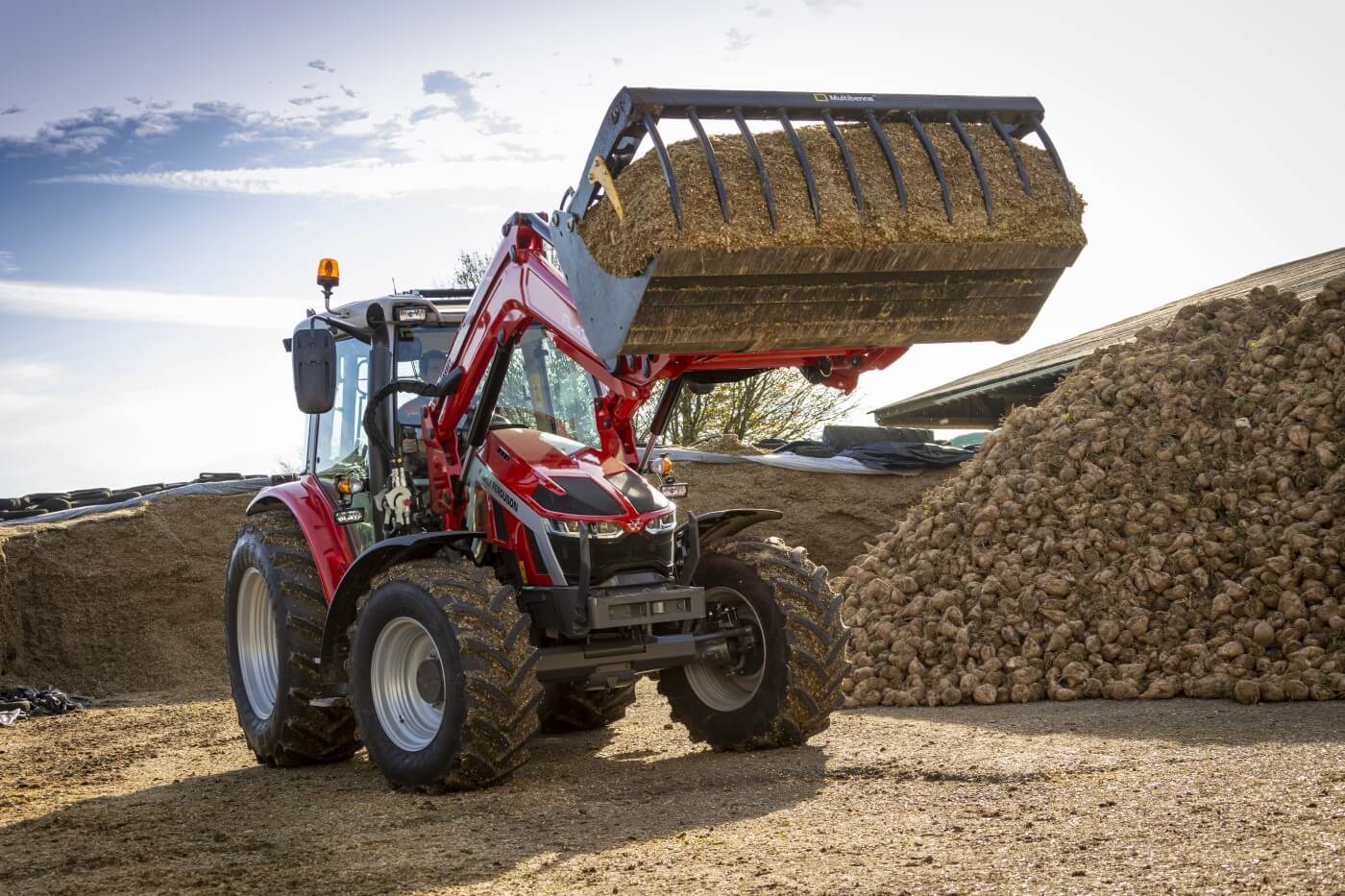 All MF 5S Series tractors are powered by a new AGCO Power four cylinder, 4.4 litre, Stage V engine, which delivers maximum powers from 115hp to 145hp and up to 550Nm of torque on the largest model.
The proven Dyna-4 transmission provides 16 speeds with optional Auto-Drive™ for automatic shifting, helping to achieve the desired ground speed for any application.
Brake to Neutral switch (Option) simultaneously operates the clutch as soon as the brake pedal is pressed. This eases the load on the operator, while increasing efficiency and convenience and is particularly useful for loader operations.
As standard on Deluxe Models, the Multipad lever operates the transmission as well as controlling cruise control, the rear linkage, PTO, headland management, spool valves through the integrated mini-joystick.