top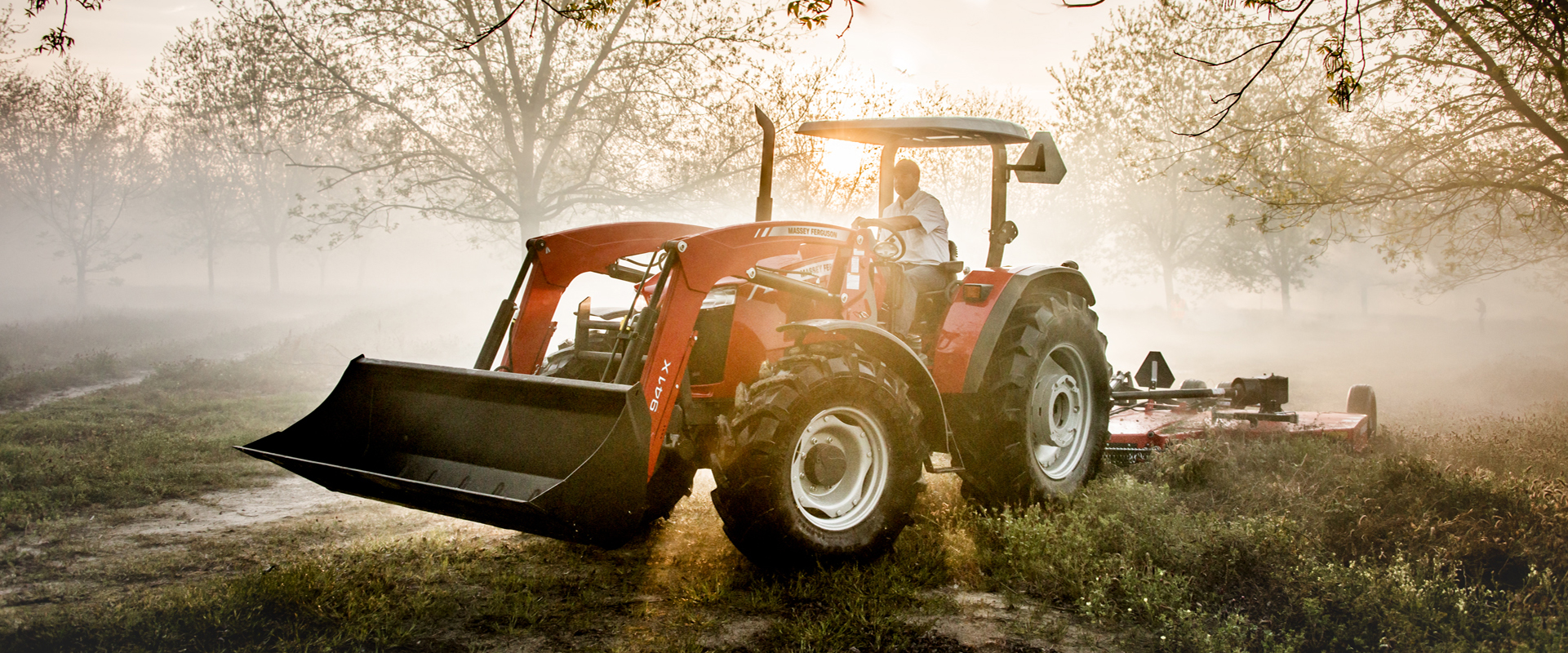 Introducing the Massey Ferguson 5700 Series
The heavy-duty Global Series gives you the power, stability and versatility to handle tougher jobs so you can get more done, regardless of your operation. • HAY—Whether you're mowing, tedding, raking, baling or hauling, these tractors were designed to pull bigger balers, tow bigger mower conditioners, and carry heavier bales than other tractors in their class. Plus, they match up perfectly with Hesston by Massey Ferguson® hay equipment. • DAIRY—Dairy operations need a tough, do- everything tractor that can handle the heavy lifting while still being nimble and maneuverable in tight spaces. Because the days can be long, it also has to be comfortable. These are those tractors. • FARMS—For farms of all sizes, these tractors are going to be your new best friend. From the field to the barn and everything in between, you'll have a stable, easy-to-operate machine that won't let you down. • LOADER WORK—You've got a ton of different jobs to tend to each day, and you need a loader that can handle all of them. The heavy lift capacity is ideal for applications such as lifting, grading and snow removal. And with float mode, the loader rises and lowers to follow the contour of the ground.

Massey Ferguson 5710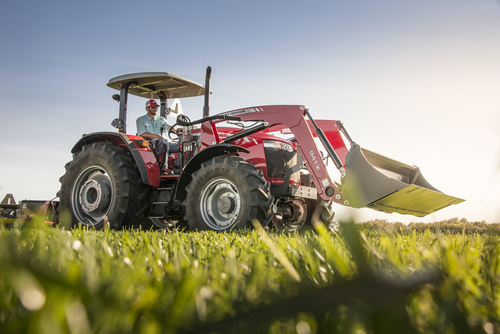 Massey Ferguson 5711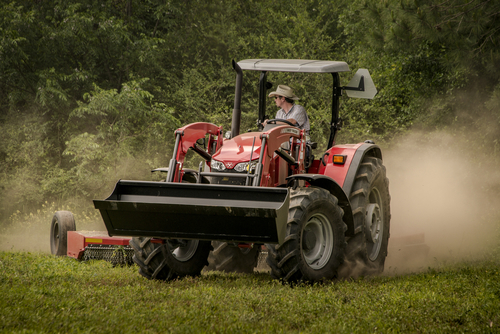 The 5700 Series uses a 4.4L 4 cylinder Tier IV final AGCO Power diesel engine. The Deluxe configuration has a stored engine speed feature. This allows for a preset engine RPM at the flick of a switch.  This is useful for jobs with repetitive engine speed changes. For example, drop your engine speed with the switch as you wait for the bale to wrap.
The engine deals with emissions standards with a combination of processes. DOC (Diesel Oxidation Catalyst) and SCR (Selective Catalytic Reduction) are both used. The DOC part is where the exhaust passes through a catalyst and converts to carbon dioxide and water.  The SCR part controls the DEF (Diesel Exhaust Fluid) injection. This injection further reduces the exhaust gases to water, nitrogen and carbon dioxide.  These emission treatment systems have become standard across the market today. The major benefit of the Massey approach, is no regeneration canister that needs to burn off soot.  Adding the DEF at a variable rate based on engine load also proves more efficient then at a static rate.  These things mean the system is maintenance free.  The whole system is separate away from the exhaust stack and thus does not effect visibility.
The Classic configuration is the base spec level of the 5700 series. The transmission of this level is a mechanical shuttle setup.  You must depress the foot clutch to shuttle from forward to reverse.  The 5710 has the option of being 2WD.  Classic configuration hydraulics are a standard flow 15 GPM. There are both cab and platform options.
The Deluxe configuration includes a power shuttle transmission.  You can make a direction change without using the foot clutch.  There are 3-point hitch controls on the fender and 26 GPM hydraulics.  There are more work lights in the package, and fender extensions.  There are both cab and ROPS options.
The 4WD front axle is a fixed cast steel design.  It is a heavier axle then a bevel gear axle sometimes used on tractors in this class.