top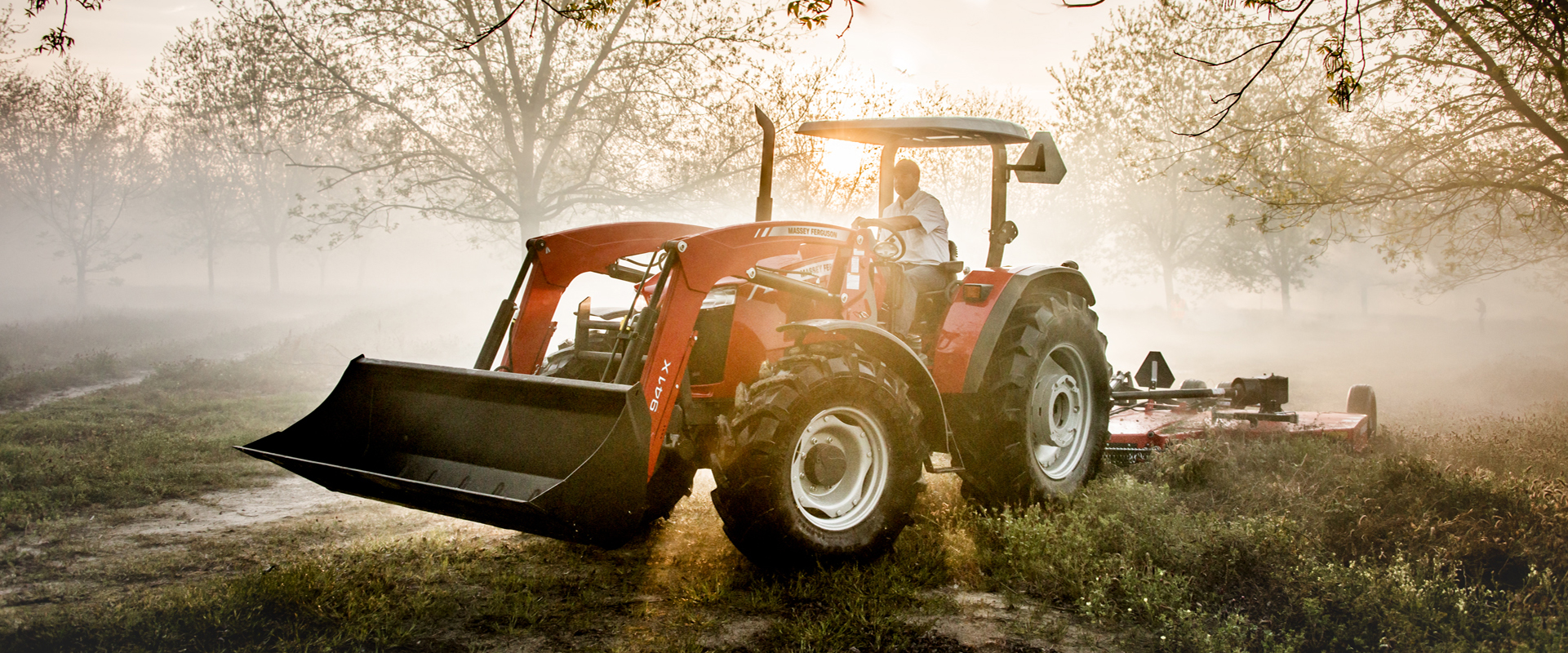 Massey Ferguson 5700 Series Tractors
Massey Ferguson 5700 Series tractors give you the power, stability and versatility to handle tougher jobs so you can get more done, regardless of your operation. • HAY—Whether you're mowing, tedding, raking, baling or hauling, these tractors were designed to pull bigger balers, tow bigger mower conditioners, and carry heavier bales than other tractors in their class. Plus, they match up perfectly with Hesston by Massey Ferguson® hay equipment. • DAIRY—Dairy operations need a tough, do- everything tractor that can handle the heavy lifting while still being nimble and maneuverable in tight spaces. Because the days can be long, it also has to be comfortable. These are those tractors. • FARMS—For farms of all sizes, these tractors are going to be your new best friend. From the field to the barn and everything in between, you'll have a stable, easy-to-operate machine that won't let you down. • LOADER WORK—You've got a ton of different jobs to tend to each day, and you need a loader that can handle all of them. The heavy lift capacity is ideal for applications such as lifting, grading and snow removal. And with float mode, the loader rises and lowers to follow the contour of the ground.

Massey Ferguson 5710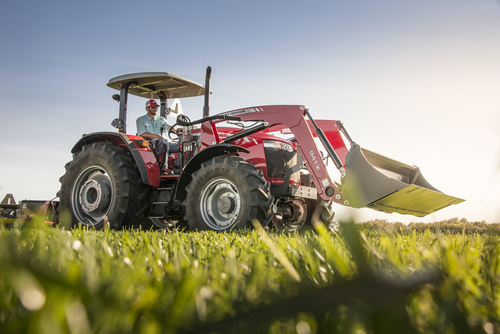 Massey Ferguson 5711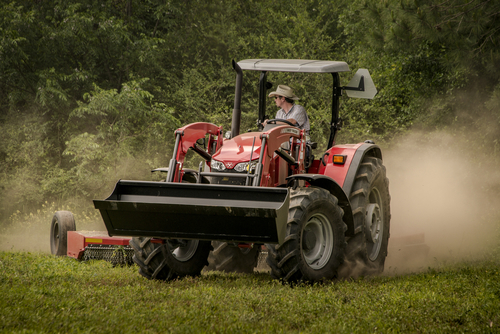 4700 Global Series tractors feature a three-cylinder, 3.3 L AGCO Power engine, capable of generating 75 to 100 HP; while the 5700 and 6700 Global Series utilize a 4.4 liter, four- cylinder AGCO Power engine producing 100 to 130 HP.
Global Series tractors meet Tier 4 Final emissions requirements, with the use of an all-in-one SCR technology, eliminating the need for a Diesel Particulate Filter (DPF) or regeneration.
State-of-the-art common rail fuel system offers optimized injection pressures even at low engine speeds. Higher temperatures also mean no need for a DPF filter.
The 5700 Series is available in a classic or deluxe configuration. The classic configuration features a 12F x 12R, 2 range, Syncro-Shuttle, mechanical shuttle lever, tilt steering wheel, 540/1000 PTO, and 15.1 GPM hydraulic flow.
Massey Ferguson 5700 Dyna-4 Global Series Tractor Walkaround