top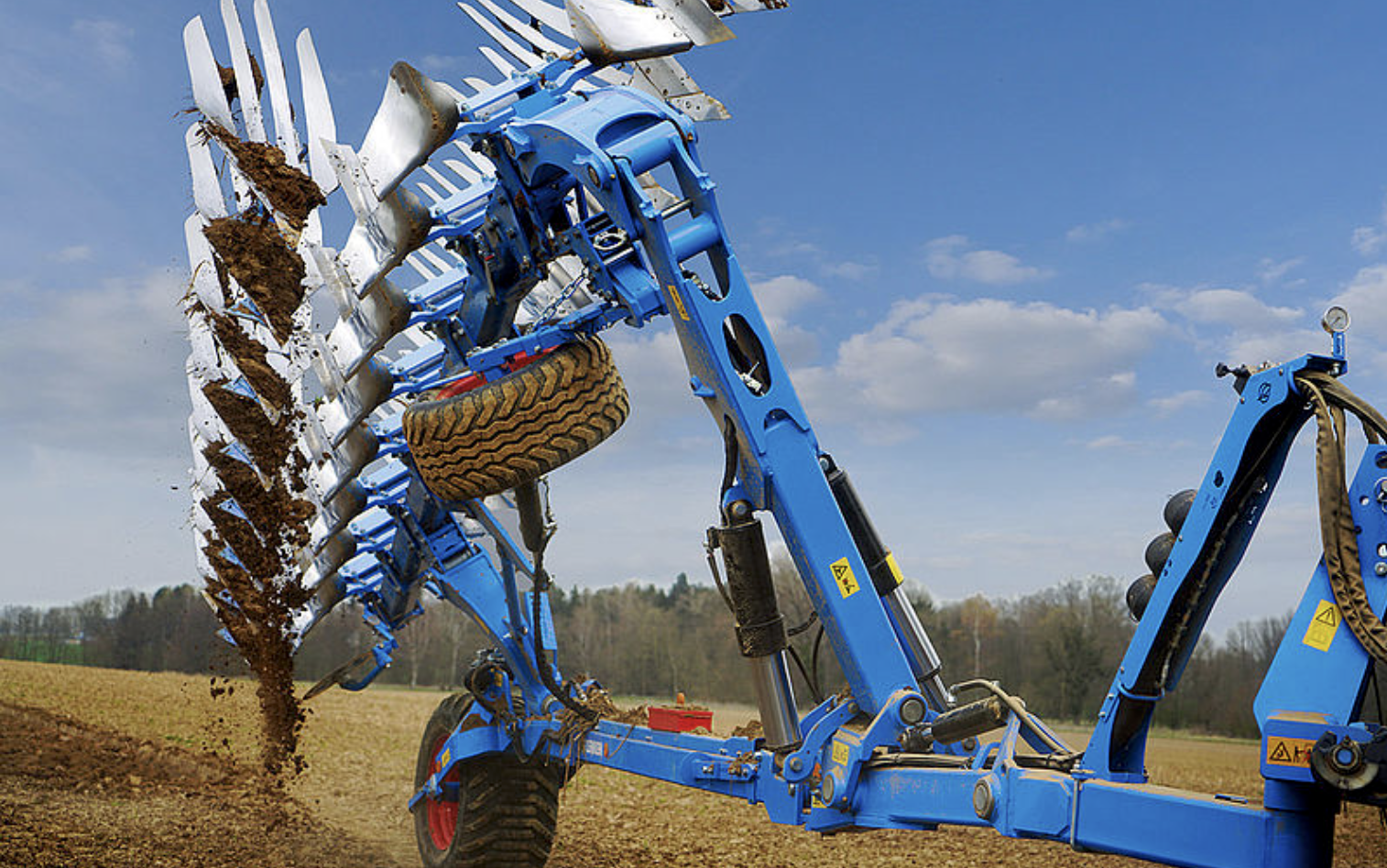 Perfect ploughing – with the new OptiLine adjustment system for ploughing without side pull
With over 4000 models sold, the Diamant 11 has been the stand-out performer among the range of large LEMKEN ploughs – reason enough for LEMKEN, the plough specialist, to make its successor, Diamant 16, even better in terms of fuel consumption and operating comfort. As a result, OptiLine now provides the first and to date only adjustment system for this type of plough design to prevent lateral pull during ploughing – a new feature that has already been awarded a DLG Silver medal. The range of applications for this plough has also been broadened to cater for larger tractors with greater pulling power. The OptiLine adjustment system eliminates side pull to deliver fuel savings of up to 10 per cent. Traction booster for enhanced system pressure, greater transfer of weights onto the rear axle and thus improved traction. Greater operator comfort through optional continuously adjustable hydraulic working depth adjustment from the tractor cab. Improved on-land version for using large twin-tire or tracked tractors with larger distances from the furrow edge and more space for turning. Hydraulic lines routed on the side of the frame for protection against damage.

Watch the Diamant 16 in action
All LEMKEN overload protection systems protect against damage from the share point impacting on obstacles.
• The Diamant features double-cut shear-off protection with a shear- bolt as standard. In ploughs with automatic overload protection, the shear bolt protects the plough against damage due to the system becoming trapped under rocks or roots.
The working depth can be continuously adjusted via a pin on the flat stalk. This requires no tools.
This allows all skimmers on the plough to be adjusted evenly without repeated checks and readjustments.
The DuraMaxx plough body represents a radically new approach that increases service life by up to 150% whilst reducing set-up times by up to 80%.
• All DuraMaxx components are manufactured from much harder steel than previous bodies. This was possible as the material is no longer weakened by drilled or punched holes.
• DuraMaxx plough bodies offer a longer service life, less clogging and low traction requirements.
• Mouldboards and slats are fully sup- ported by the frog. They are no longer a load-bearing part of the plough body. With these bodies, almost the full part length is available for use, as there are no worn screw heads requiring slats or mouldboards to be replaced early.