top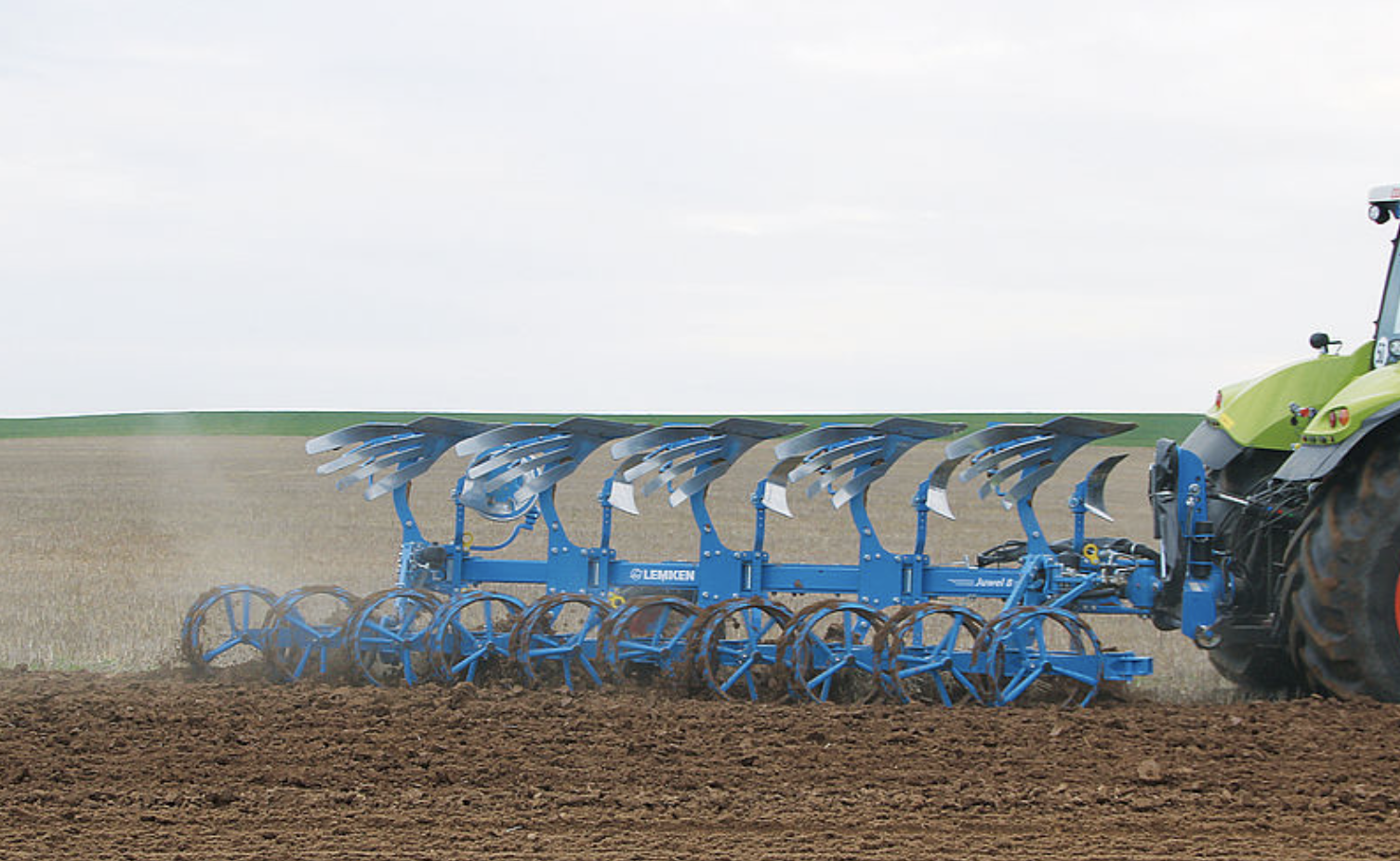 Trend-setting plough technology
The Juwel generation of mounted reversible ploughs combines reliability of use, operating comfort and high work quality in an unrivalled manner. The TurnControl rotation control makes plough rotation particularly safe, and the large clearance between the support wheel and ground additionally contributes to safety.

All LEMKEN overload protection systems protect against damage from the share point colliding with underground obstacles. The overload protection in all Juwel ploughs features not only double-cut shear-off protection with a shear bolt as standard, but also a steering system with high trigger and re-entry forces to ensure that the system is triggered softly and smoothly whenever an obstacle is encountered. This protects both the tractor and the plough.
The auto-reset spreader roller fitted to the Juwel X, which runs between the tandem beams, is not exposed to high friction forces, neither when the overload system is triggered, nor when the plough bodies re-enter the soil.
As a result, force loss at the re-entry of the plough bodies into the soil is minimised.
This ensures even trigger characteristics with smooth, effortless activation and powerful, speedy plough body re-entry.
As GPS steering systems are becoming more popular, on-land ploughing is becoming more practicable for tractor operators. While it was previously mainly tractors with crawler tracks that were driven outside the furrow for systemic reasons, modern steering systems allow comfortable ploughing with precise furrow alignment even from standard tractors.
If damp soil surfaces prevent the optimal transmission of traction forces, Juwel ploughs can be quickly and easily converted to in-furrow ploughing.
Good ploughing is largely dependent on the working width and the working depth of the individual plough bodies. The LEMKEN Juwel V can fulfill the agricultural requirements for ploughing in the best possible way.
To ensure that the required working effect can be achieved depending on the type of soil, moisture conditions, and whether a seedbed or winter furrow is required, the working width of the Juwel V can be simply, quickly and steplessly adjusted during work. All bodies and the depth wheel are automatically adjusted when the working width is adjusted.
The narrow seed furrow provides better tilling – the ideal condition for simple seedbed preparation with fewer subsequent operations required.
The wide winter furrow leaves a coarse surface to be broken up by the frost.
Video: Lemken Juwel Ploughs