top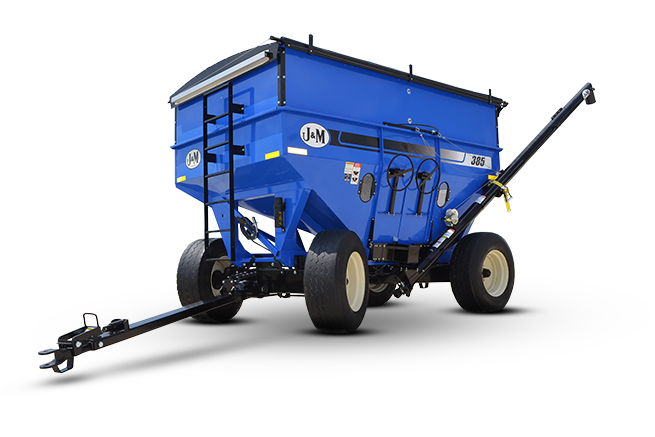 Designed To Be The Best
Since J&M introduced their first gravity wagon in 1960, they have developed many patented designs and features that have provided farmers with better solutions transporting their grain from storage, to the field and back again... saving both time and money. From heavy-duty sleeved spindles to the tight turning radius, J&M's many patented and innovative ideas are designed to make farming easier and more productive, helping you maximize your profits. Cutting corners or sacrificing quality has never been the way J&M does business. Precision processes, durable finishes and heavier components ensure that their equipment will stand up to the toughest demands year after year. J&M products are truly "Built To Last".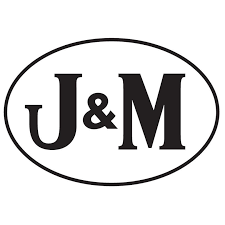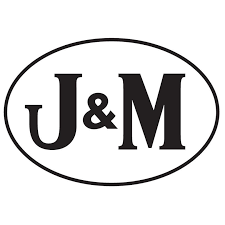 • 655 or 755 bushel capacity with 24 ton running gear with "cushion" tongue and four-wheel drum brakes.
• 455 or 555 bushel capacity with 16 ton running gear with "cushion" tongue and two-wheel drum brakes.
• Dual compartments available.
• Sharp turning radius forgreater mobility.
• Patented side discharge chute adjusts from 14" to 19" tall unloading height in seconds without tools.
• Heavy-duty 3" (16 ton) or 3 3/8" (24 ton) diameter sleeved spindles provide maximum strength and durability.
• Pull through extended rear hitch eliminates stress on the rear axle during tandem towing. Rear 7-prong
connector receptacle provided for easy hook-up.
• Heavy-duty 12 ga. & 9ga. tank and side construction.
• Tank sump design provides complete cleanout…even in high moisture grain.
• Steep end slopes and wide door for faster unloading.
• Standard heavy-duty gear reduction door opener for effortless opening, even when the box is completely full!
• New style rocking bolster increases stability, yet provides flexibility in rough terrain. Rubber cushion
pads between gravity box and running gear reduces noisy "chatter" during empty transport.
• Tie rods are positioned behind the axle for greater protection. Front wheels have an automotive tow
setting for true-tracking.
• Bronze bushings are located at steering wear points for easy and inexpensive maintenance.
• A high-intensity lamp near door is included.
For over five decades and with over 50,000 sold to date, models 250-7S and 250-7SB have proven to be well-constructed, reliable and economical wagons.
Model 250-7S Gravity Wagon:
165 Bushel Capacity (no sideboards)
8 Ton Capacity Running Gear
Model 250-7SB Gravity Wagon:
250 Bushel Capacity (includes 15" tall sideboards)
10 Ton Capacity Running Gear
Optional Rocking Bolster
Model 385-SD Gravity Wagon:
385 Bushel Capacity
13 Ton Capacity Running Gear
Standard Rocking Bolster
Sleeved Spindles for Maximum Strength
Optional Metering Door
Optional Dual Compartments with Separate Positive Lock Doors for Independent Operation