top

12 Series X-Tended Reach Grain Carts
J&M introduces the new 12 Series X-Tended Reach Grain Carts, available in 875-1,425 bushel capacities. The new X-Tended Reach models offer greater and straighter, upward, outward and forward reach. The in-line auger design eliminates the need for costly and problematic u-joint and soft-start type connectors, allowing the grain to quickly travel straight from lower to upper auger, transferring grain efficiently and reliably from the cart to the semi. The 12 Series carts have a standard 12 ft wide tank design. The new 20" Bullet Auger unloads 600+ bushels per minute, the same rate as a larger 22" auger. The 12 Series carts feature a unique three part telescoping flow control spout with a quick attach design that provides various height and reach combinations to meet your specific unloading demands. Easily reach the tallest semi trailers and across ditches and fence rows while still having the forward reach to give the operator the closest and clearest view of the auger during unloading.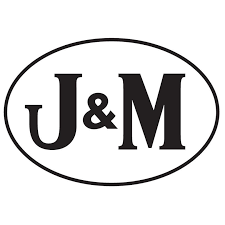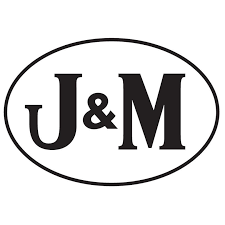 Competitor grain cart axles feature small tubular steel that is prone to bending, or I-beam designs that are prone to twisting. This can put premature stress on the rest of the cart. J&M's exclusive V-Truss axles are designed using heavy-duty tubular steel with a reinforced V-Truss design to resist both bending and twisting, protecting the cart from premature wear and tear.
The new telescoping spout features a three part design that extends in the outward position to maximize side reach, and retracts when unloading in the downward position to maximize unloading height. Each of these three sections can be easily removed or added to offer multiple combinations of height and reach to fit your particular unloading need.
The patented hydraulic flow control spout allows the operator to precisely place grain across the trailer. The Side-Shooter design positions the spout perpendicular to the trailer so all four corners can easily be filled.
We all realize that equipping your grain cart with tracks helps reduce compaction, which will result in greater yields. But it has been somewhat difficult to quantify the added benefit tracks can offer and determine if the increased price for tracks makes economic sense. A recent study conducted by the Ohio State University College of Agriculture* may help quantify the return on investment tracks can provide. From their research, we've determined that a grain cart equipped with large tracks increased corn yield by approximately 17 bushels per acre over the trafficked area compared to flotation tires.
Therefore, if we assume the trafficked area of the grain cart when harvesting is approximately 1/3 of the overall area, then a net increase in bushels would be realized for 333 acres of every 1,000 acres of corn harvested. And if we assume an average price of corn at $3.50 per bushel, the net increase in revenue for every 1,000 acres of corn harvested with a large track undercarriage would equate to $19,813.50 (333 acres x 17 bushels/acre increase x $3.50 bushels). With a typical added cost of tracks over flotation tires of $40,000, the payback period to recover the cost of the tracks is approximately 2 years when harvesting 1,000 acres of corn per year.
*Klopfenstein, A.A. (2016). "Soil Compaction: Tracks vs. Tires 1000+ Grain Carts" Research Presentation: The Ohio State University College of Food, Agricultural and Biological Engineering
Video: J&M 12 Series X-Tended Reach Grain Carts
Video: V-Truss Axle Design
Video: Digi Star GT400 Setup