top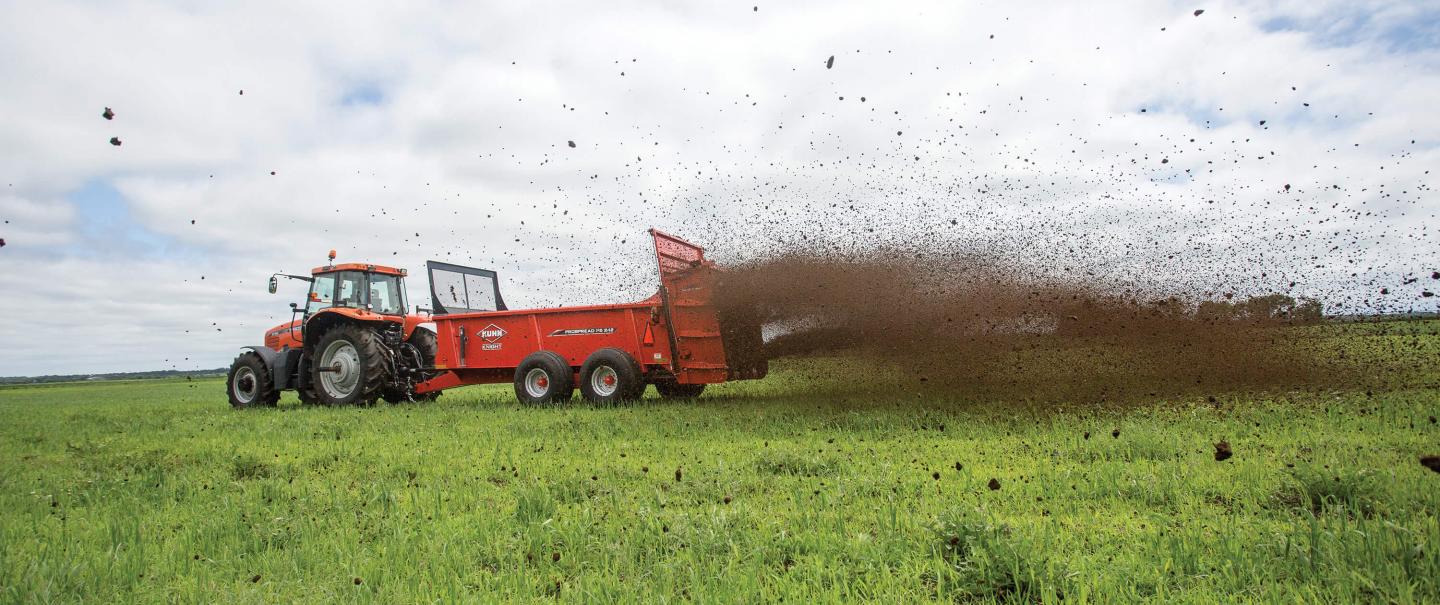 Big Benefits in a Small Package
KUHN Knight PS 235 and 242 ProSpread® apron box spreaders are non-commercial spreaders that provide an affordable option for producers without sacrificing quality. The PS 235 and PS 242 are designed for small dairy, feeder, and cow/calf operations that process a wide array of semi-solid and solid materials. An all-steel welded box construction and two-piece poly floor give you a machine that is built to last. Choose between horizontal, VertiSpread® vertical beaters or the AccuSpread® spinner discharge to best fit the spreading needs of your operation. These spreaders, with heaped capacities of 275 and 360 ft³, feature a low loading height, are easy to maneuver around the farm and provide more efficient use of manure with exceptional spreading and metering capabilities.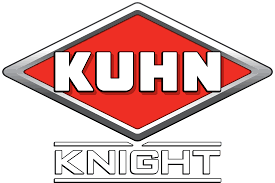 PS 235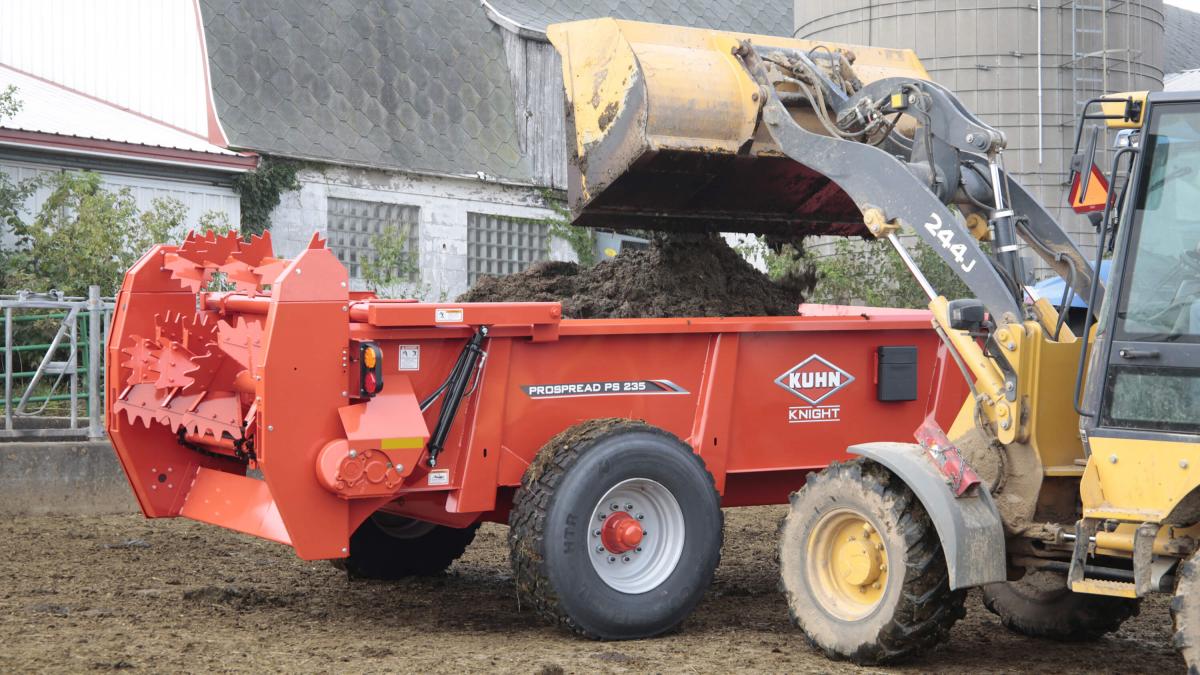 PS 242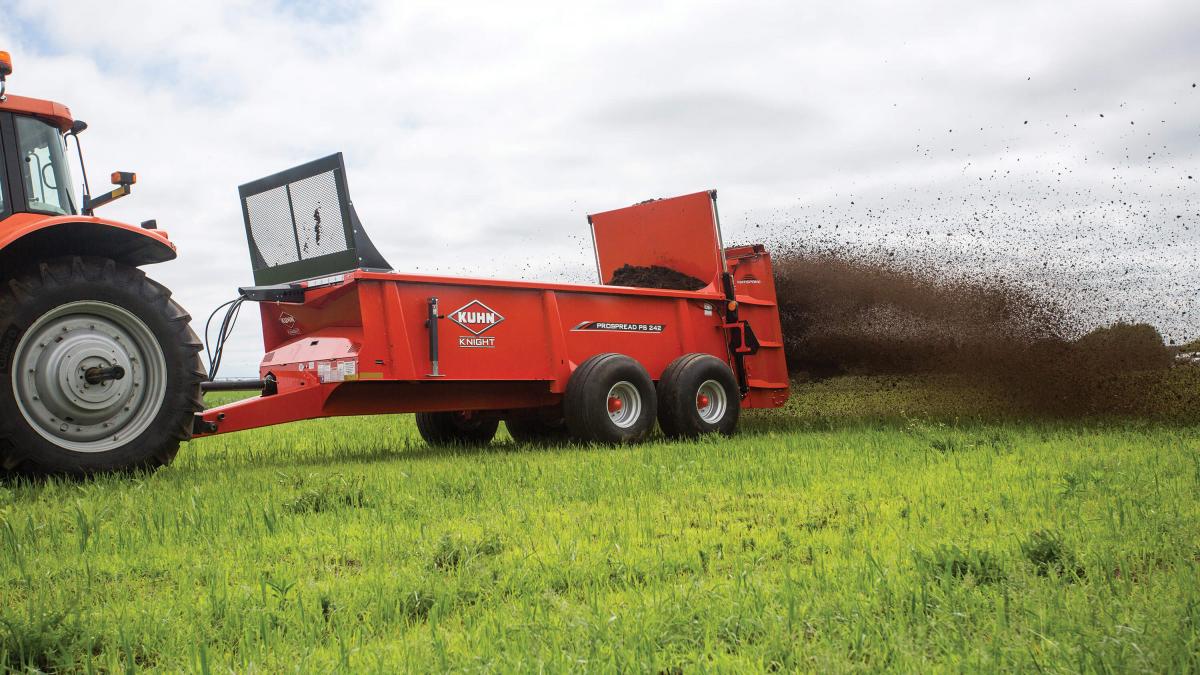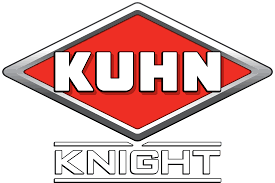 All-Steel, Welded Construction
An all-steel construction provides the backbone and solid framework for these spreaders. This simple, yet effective design keeps the sides and beater panels aligned for the life of the machine. The side of the box is constructed using 10-gauge steel, creating a seamless construction which reduces wear and increases protection against side rust through. The all-welded construction includes a reinforced tongue that pulls directly from the axle for added strength and durability.
A two-piece, ?" solid poly floor provides more strength and durability than individual tongue and groove boards while reducing friction. This means that less power is required for unloading versus alternative steel or wooden floors. The two-piece design allows for expansion or contraction with changing temperatures, and provides greater impact resistance when dropping heavy loads into the spreader. The plastic floor also reduces winter freeze-down issues to provide trouble-free service and long life.
This simple design eliminates the need for extra chains and sprockets that are necessary for a side-mounted driveline. This design also provides extra protection against accidental damage during use.
A hydraulically driven apron means fewer moving parts to worry about. This system provides independent operation of the beaters and apron, resulting in even, controlled spreading of many different types of solid materials and allows you to easily achieve targeted application rates. An overload relief valve is mounted directly to the hydraulic motor for built-in protection of the apron drive.