top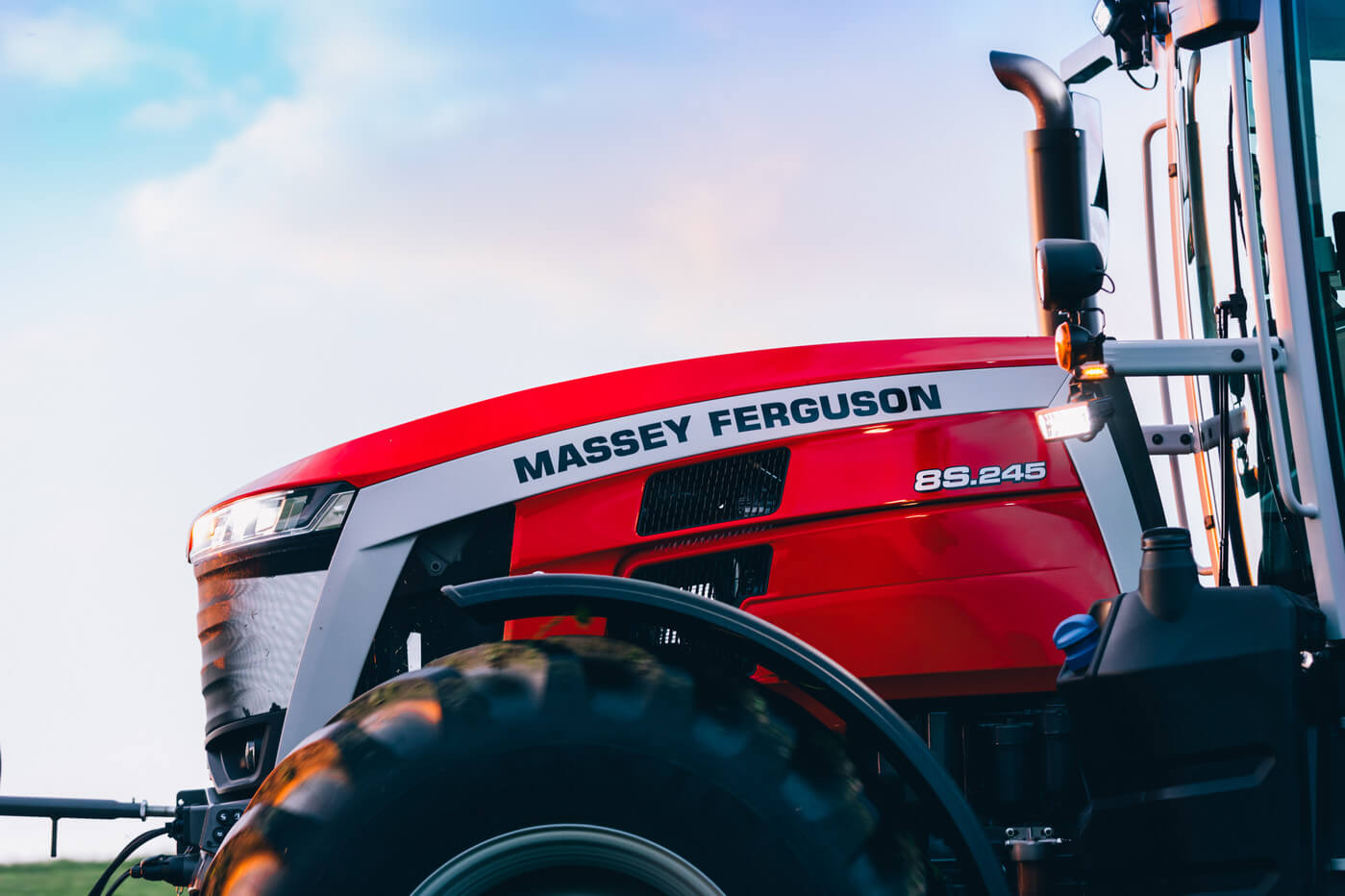 A new era of straightforward, dependable and connected tractors.
Designed for farmers by farmers, following seven years of testing around the globe and extensive customer consultations, the MF 8S Series delivers exactly what operators want. While equipped with superb specifications, at the same time it offers exceptional value for money by ensuring owners will only pay for what they need.

8S.205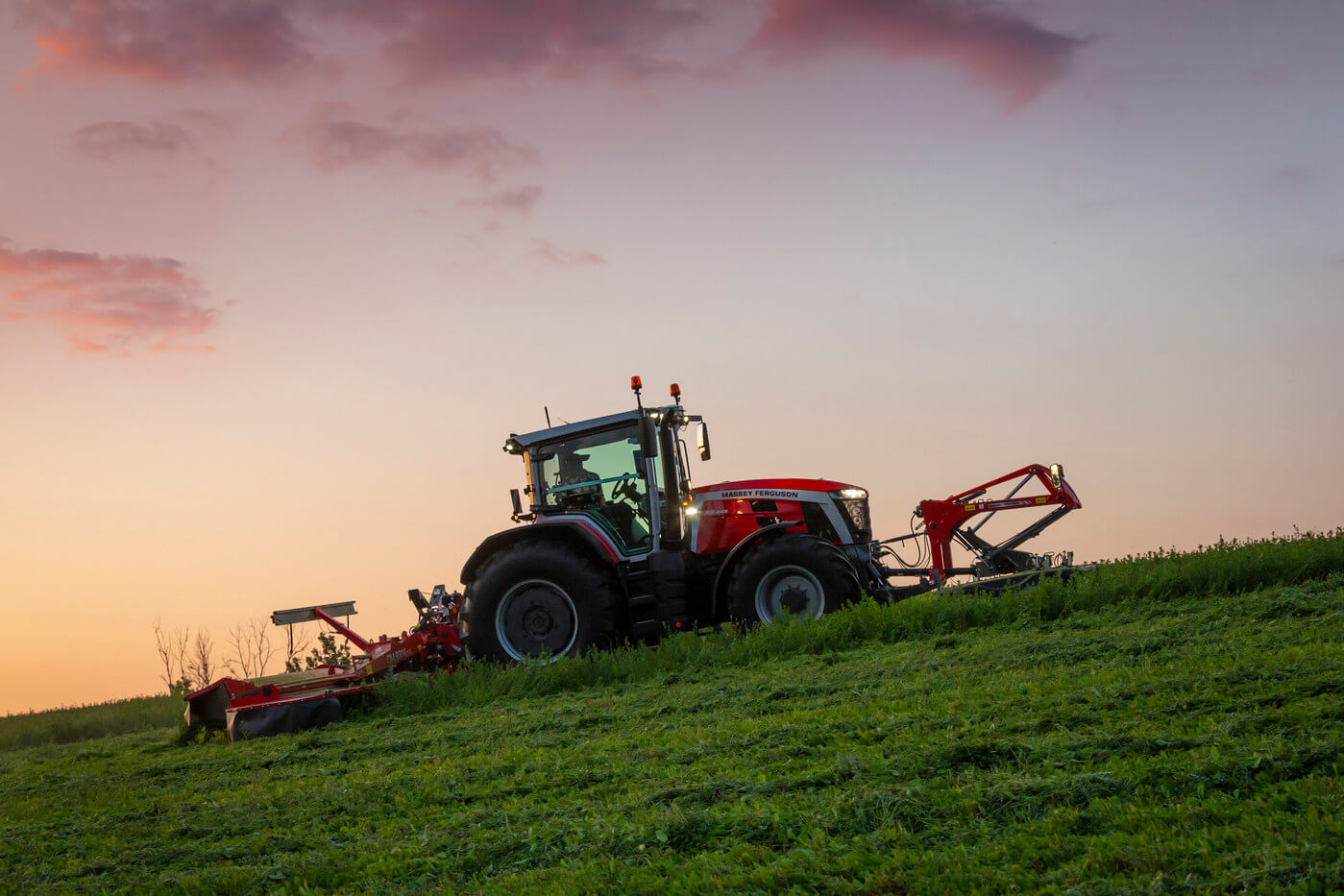 8S.225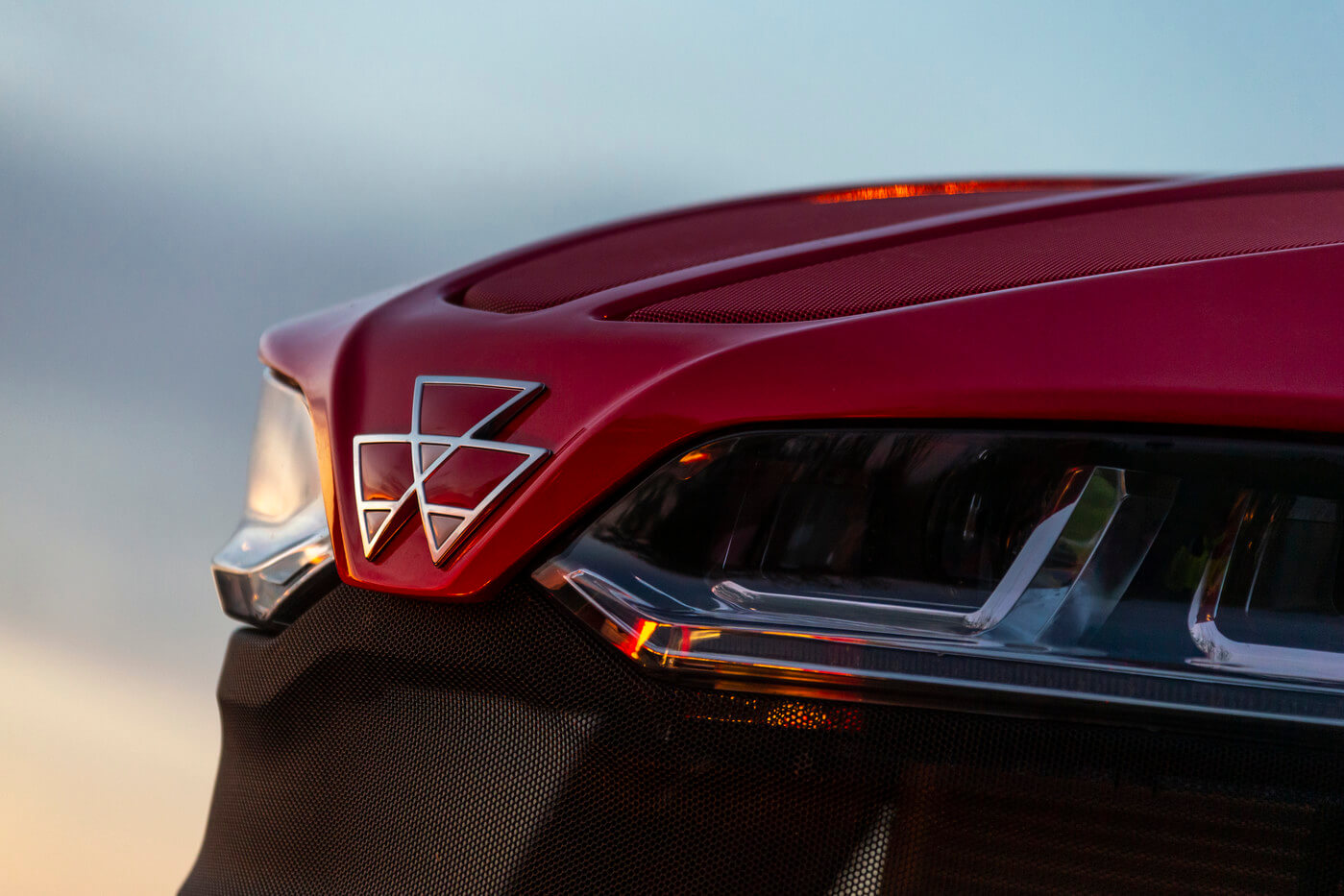 8S.245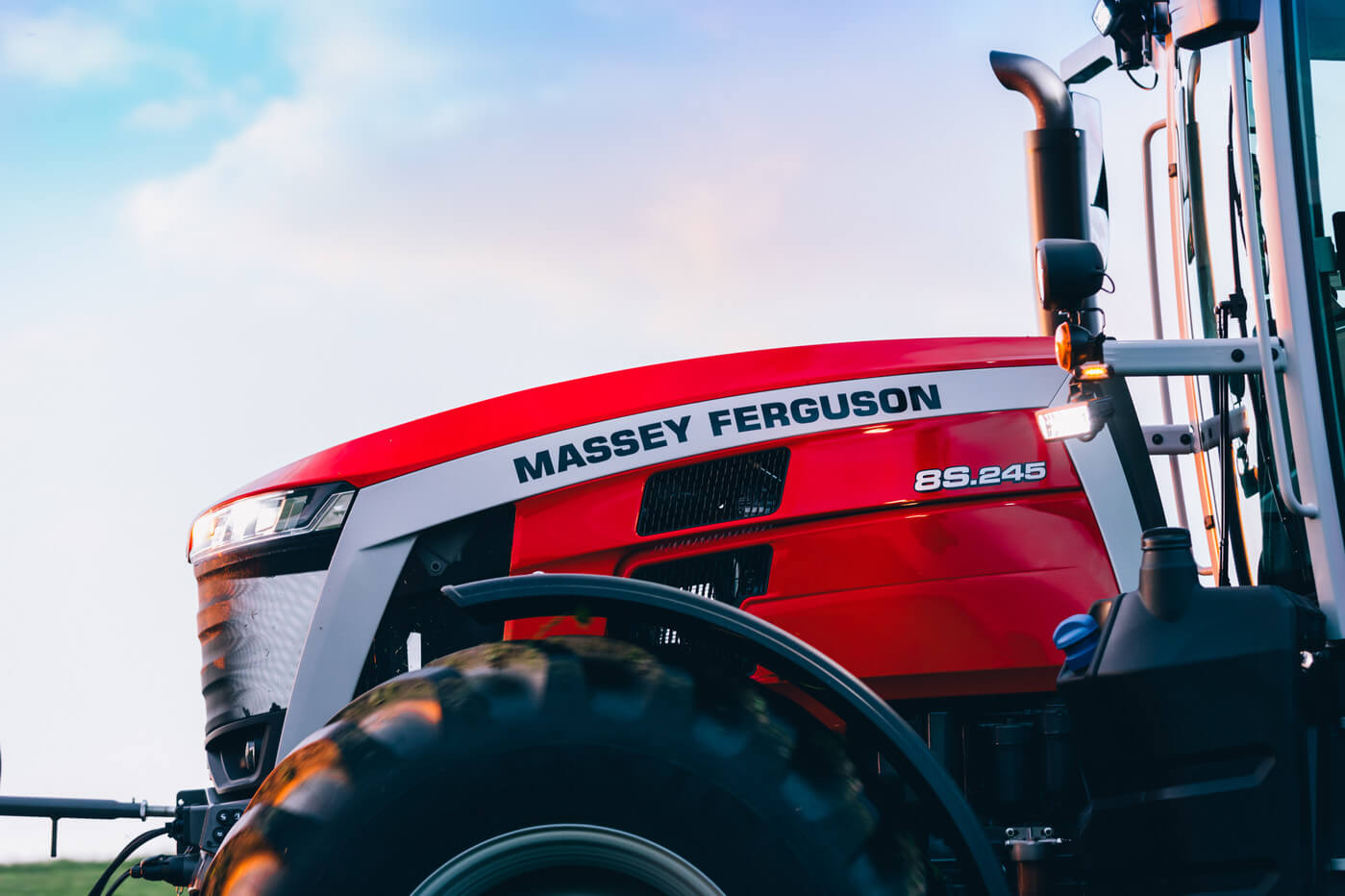 8S.265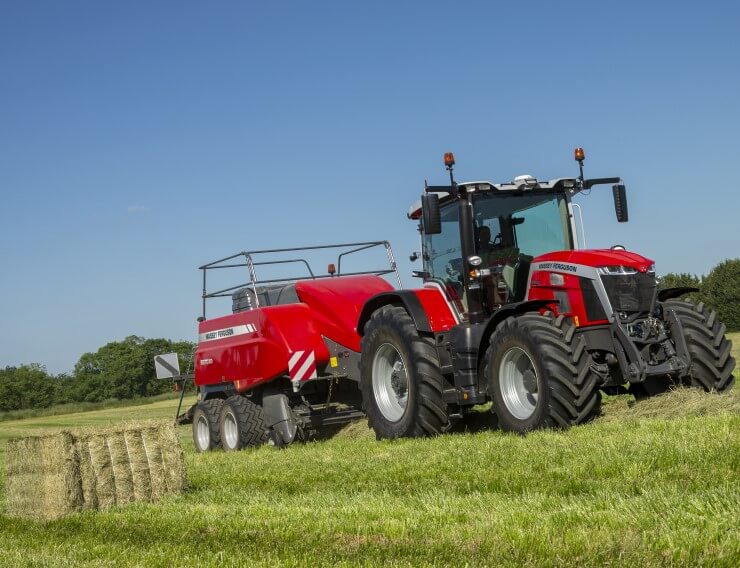 8S.285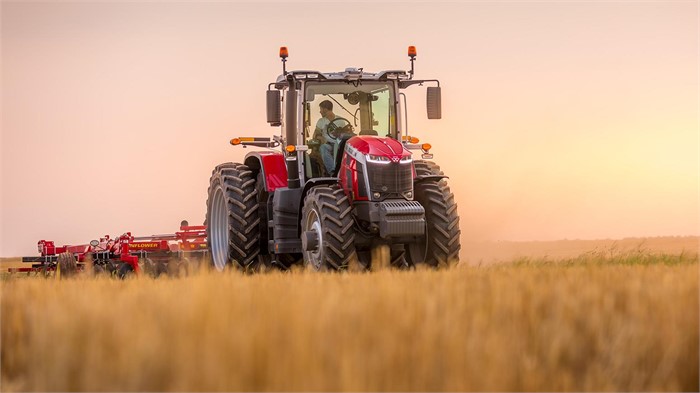 8S.305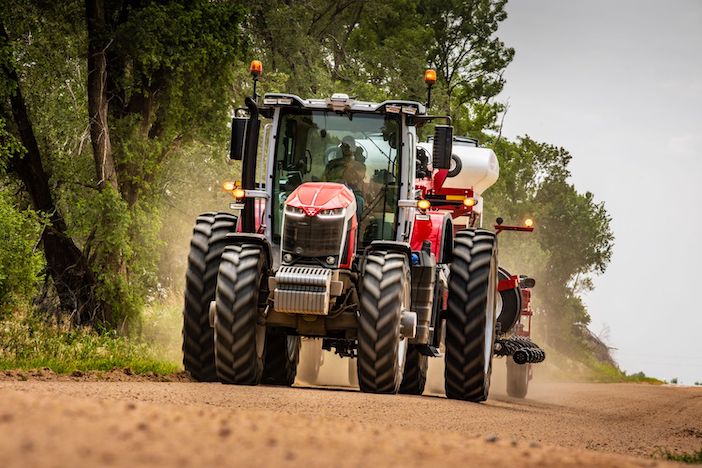 The striking 'neo-retro' design pays tribute to the brand's heritage, illustrated by a new interpretation of the iconic MF grey saber stripe on the side and horse head collar motif on the hood, which dates back to the MF 100 series.
The tractors retain the well-proven standard suspended front axle. Offering a tight 18.7 ft turning radius. Now equipped with suspension lock, it also equipped with brakes for tractors fitted with all 31 MPH transmissions.
A 54 gal/min flow is an option, which can also be supplied as an ECO version, generating the flow at 1,650rpm (230l/min at max at rated engine speed). Up to five electronic rear spool valves can be specified.
A 39 GPM CCLS hydraulic system is an option with a 29 GPM CCLS pump being standard, providing 36 percent more flow compared with previous series.
Three-point linkage capacity is increased by 7% to 22,000 lbs and, with powerful new hydraulics, these tractors handle and operate large, wider implements.
The distinctive Protect-U design completely insulates the cab from noise, heat, and vibrations. With noise levels of just 68dB, it is one of the quietest in the market and, with an interior volume of 3.4m³, it is also one of the most spacious.
A new 4-post cab provides increased visibility and comfort for the operator.
MF 8S digital launch event replay