top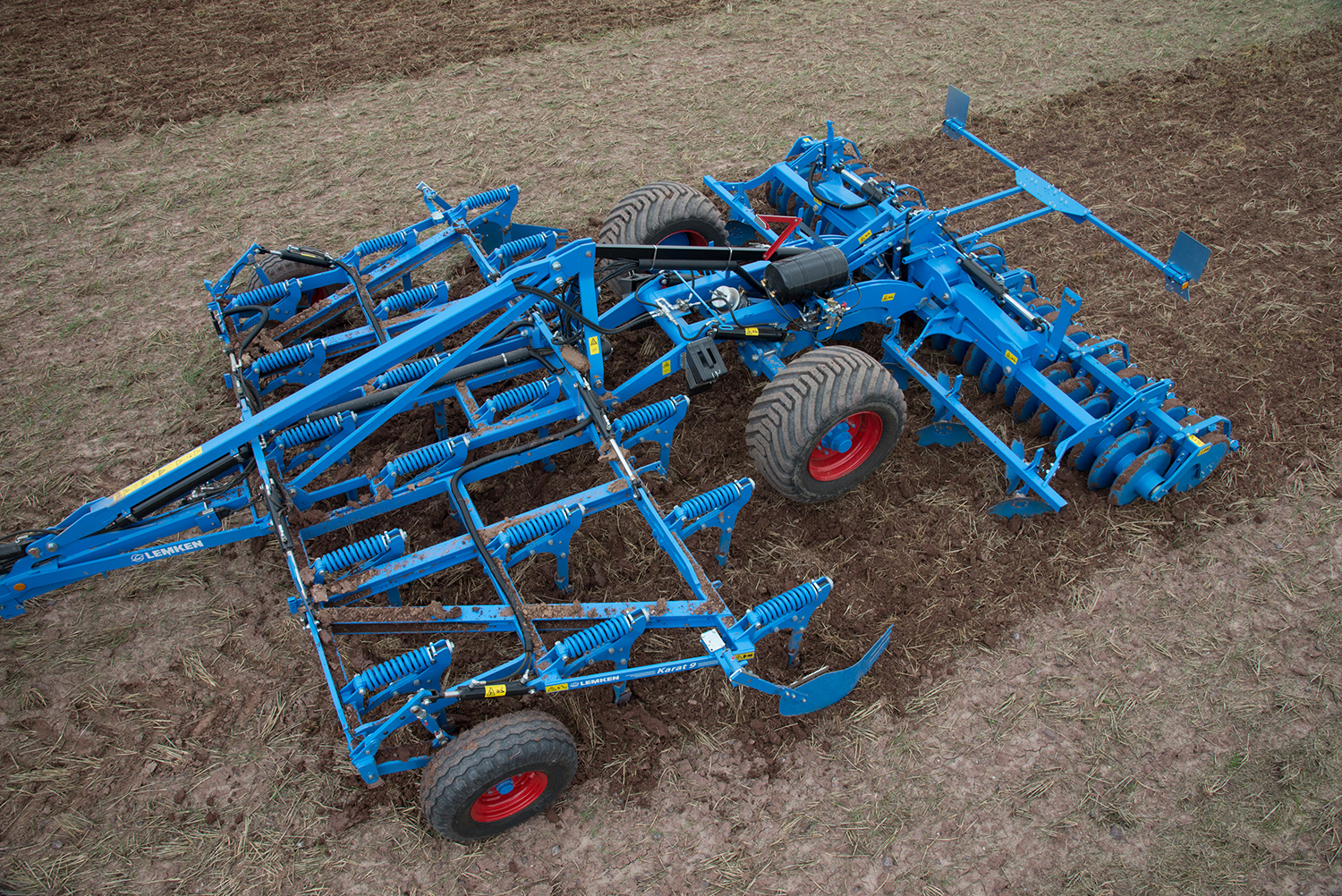 Modern stubble cultivation
The Karat 9 intensive cultivator is available in working widths of three to seven metres, of which the tines, are arranged on the cultivator frame with an average line distance of about 28 cm to achieve thorough mixing of soil and straw. The symmetrical tine arrangement effectively prevents lateral pull during work. Thanks to the variety of share designs available, the intensity of cultivation can be optimally adapted to individual conditions and requirements. Wing shares work at a shallow depth over the full surface during the first pass, while the second pass can be performed with or without wings at a depth of 10 to 15 cm. The third pass, at a working depth of up to 30 cm, can be completed with narrow shares, which cultivate intensively without increasing traction requirements unnecessarily. A user-friendly quick change system allows the earth wearing parts, which are attached to a foot assembly, to be replaced quickly and easily without requiring tools. Concave discs behind the tines mix straw and soil once more and ensure that surfaces are level. A trailing roller produces excellent soil reconsolidation to the required degree. The range of LEMKEN rollers includes the optimal trailing unit for any soil conditions.

Mounted, Rigid Frame Design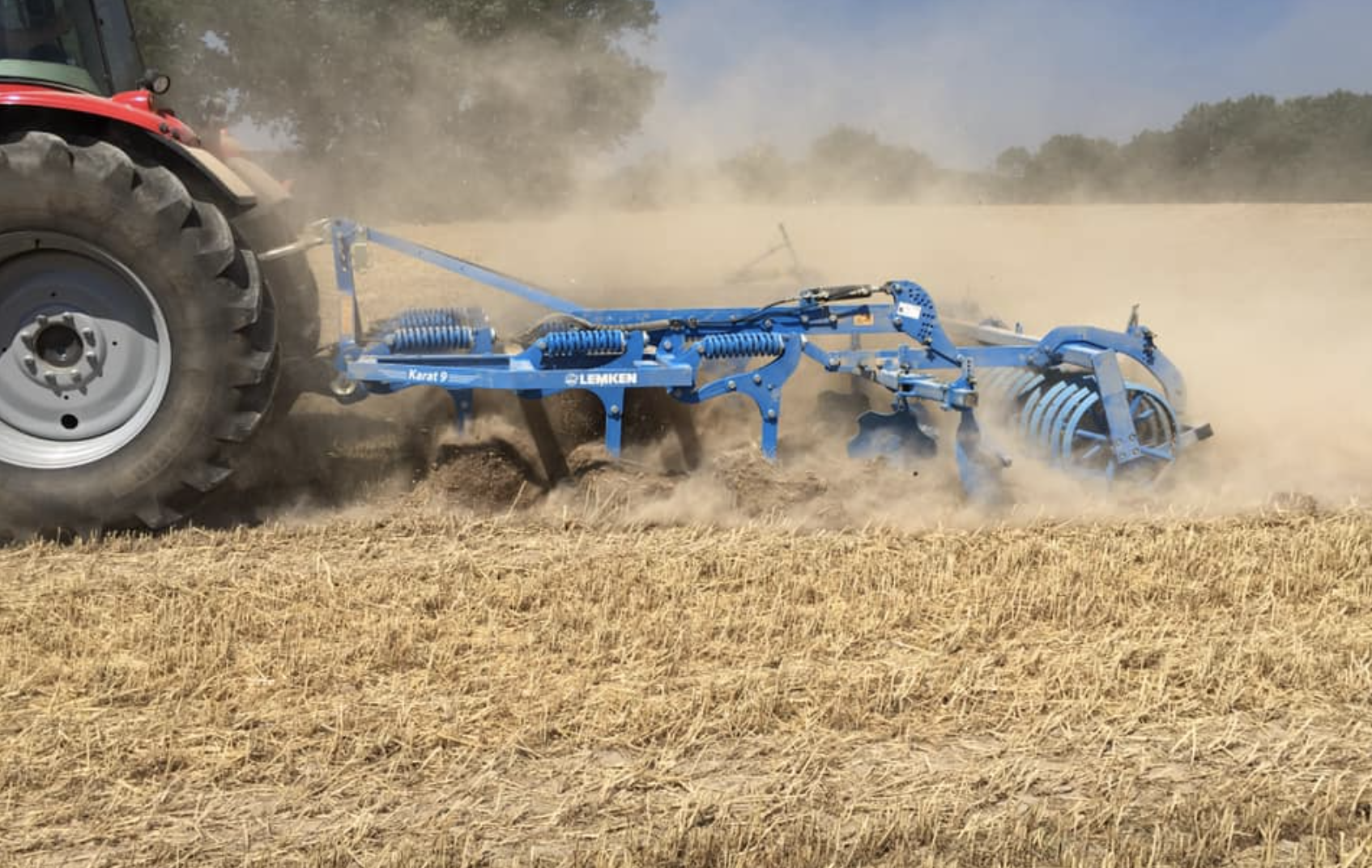 Mounted, Hydraulic Fold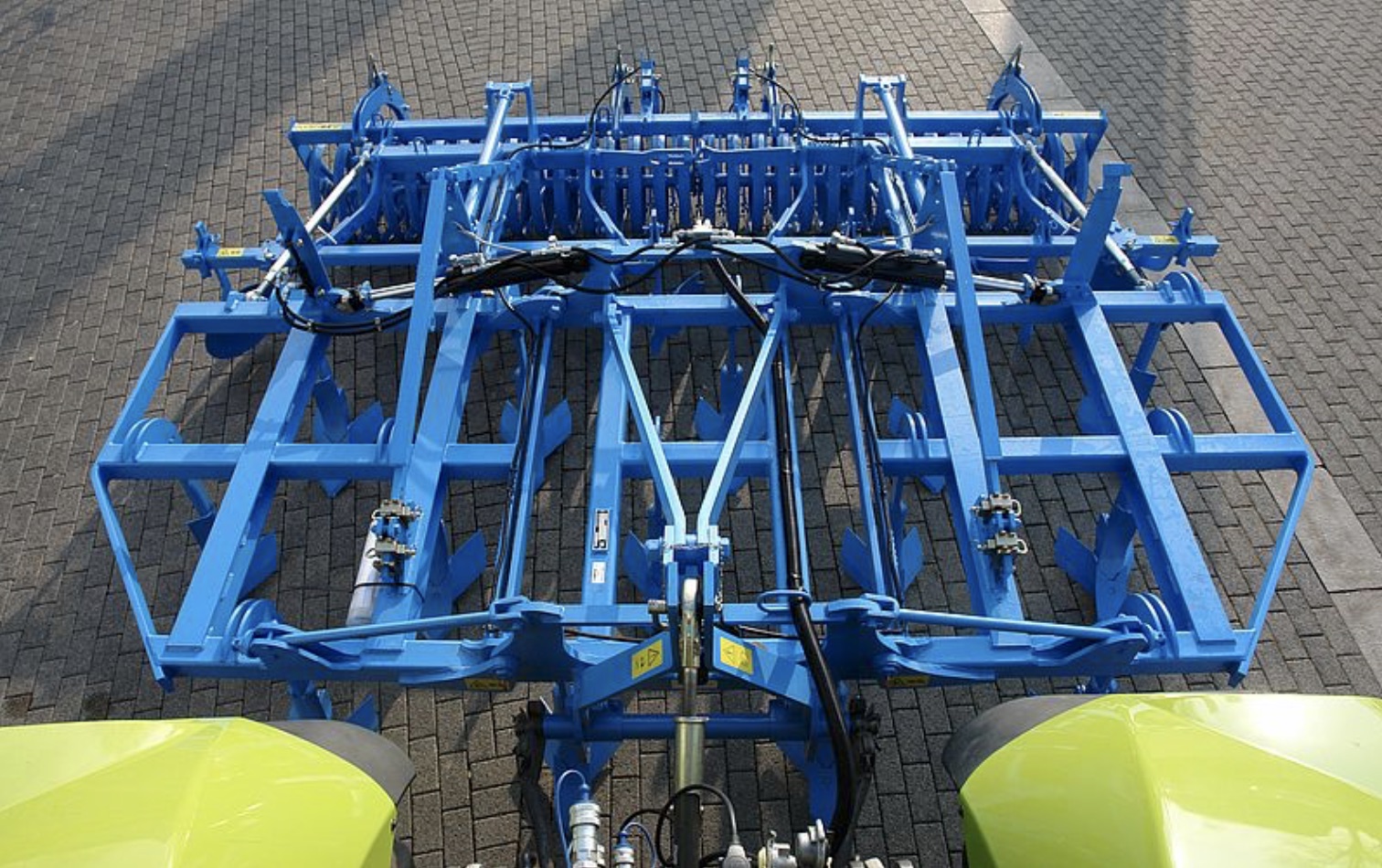 Semi-Mounted, Hydraulic Folding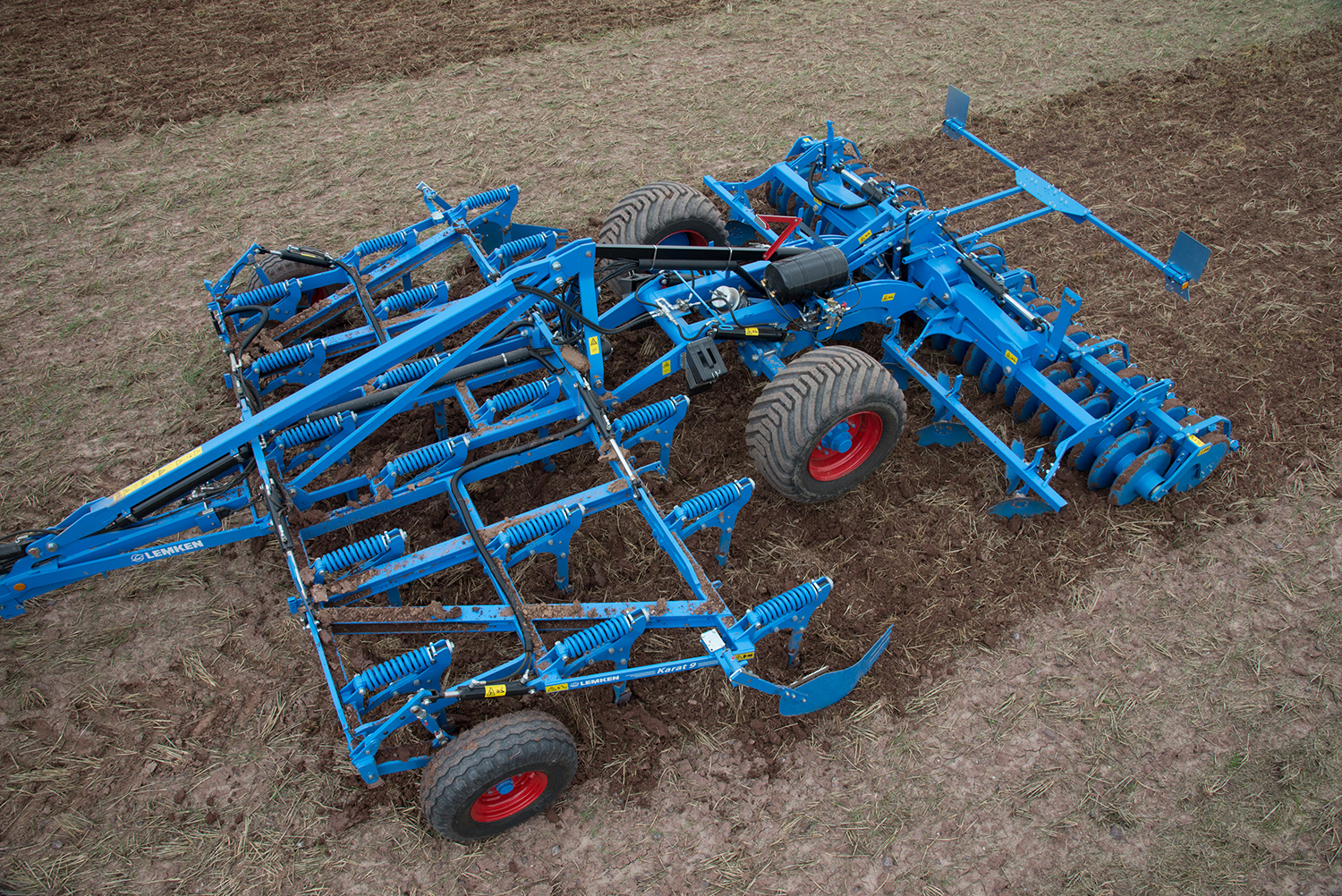 Being able to perform stubble cultivation at both shallow and medium depths as well as topsoil seedbed preparation for mulch sowing with a single implement saves investment and operating costs.
• The Karat is equipped with a quick- change system as standard to deliver this versatility.
• The entire interchangeable share foot with wing shares can be easily removed using just a linchpin, without tools, and replaced by an inter- changeable share foot with narrow shares for deep loosening.
• The replacement of worn parts at the workshop is just as straightforward, without requiring any additional effort for securing the implement. This significantly reduces set-up times.
Lemken Karat Overview Video
Precise depth control can be difficult to achieve in semi-mounted cultivators due to their overall length. However, the LEMKEN ContourTrack system for the Karat KA proves that it is possible:
With electronic contour following, the cultivator is additionally guided via another hydraulic ram in the frame, based on the pressure applying to the depth control wheels. The hydraulic controls the position of the roller/concave disc unit to ensure that it follows the surface contours.
As a result, the desired working depth is consistently maintained, even when driving over crests or through dips. It also ensures that the traction is evenly transferred to the tractor – without any manual adjustments! This in turn takes strain off the driver and produces consistent results.
See the Lemken Karat 9 in action at Shantz Farm Equipment