top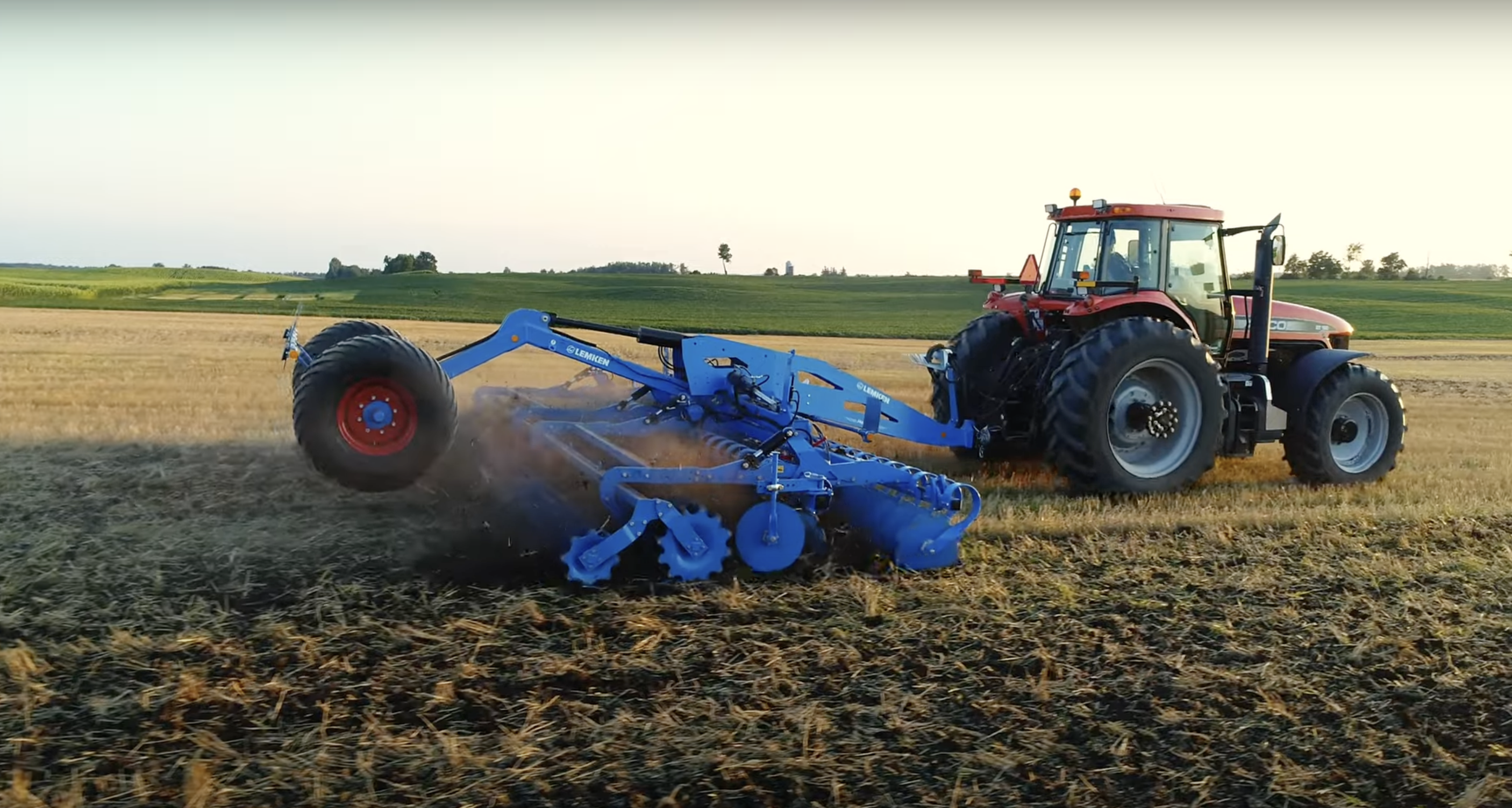 High speeds of work with low power requirements
Compact disc harrows have revolutionized modern agriculture for more than ten years now. No other soil cultivation implement combines a comparable mixing quality with such high acreage capacities. Requirements here are very high. Compact disc harrows must be suitable for both stubble cultivation, and seedbed preparation, using conventional and conservation cultivation methods. And all this with minimum power requirement and a high operating speed. LEMKEN's Heliodor compact disc harrow is ideally suited to cultivating bare stubble, or incorporating surface residues of previous crops, in light to medium soil types. In seedbed preparation following the plough, or for mulch seeding, it provides a uniformly loosened and levelled seedbed. These features make the Heliodor a genuine all-rounder saving its users valuable time and money.

Mounted, Rigid Frame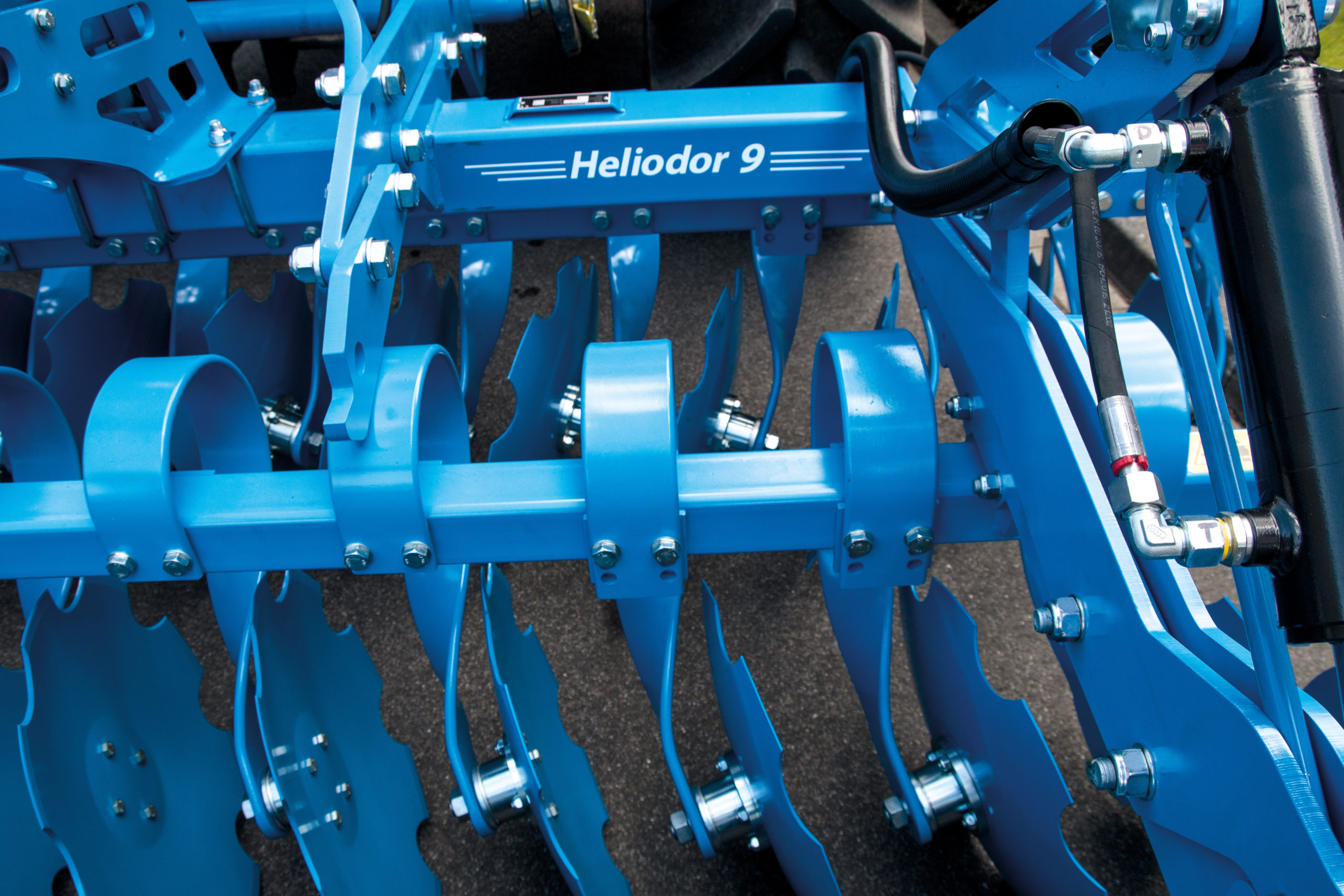 Mounted, Hydraulic Fold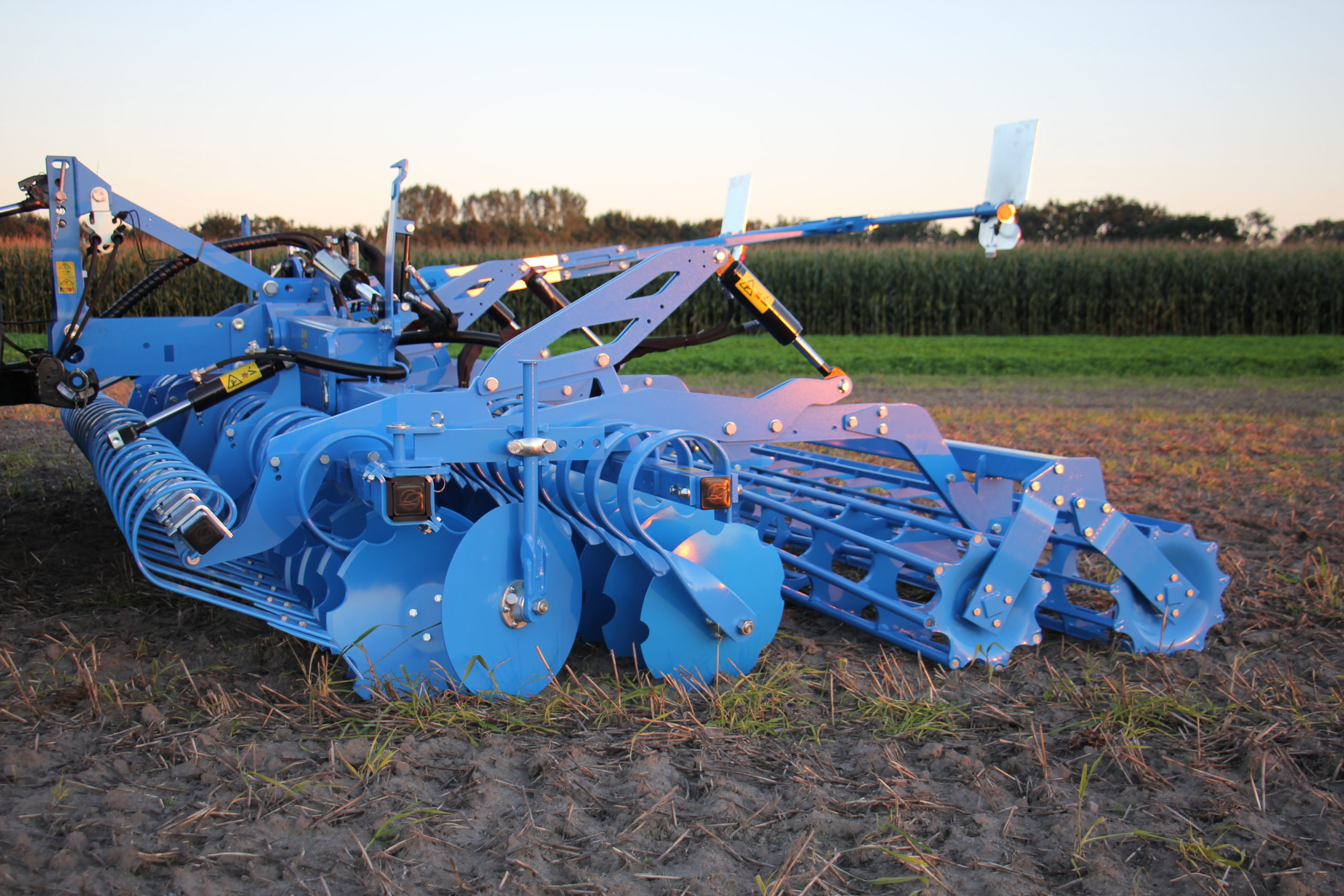 Semi-Mounted, Hydraulic Fold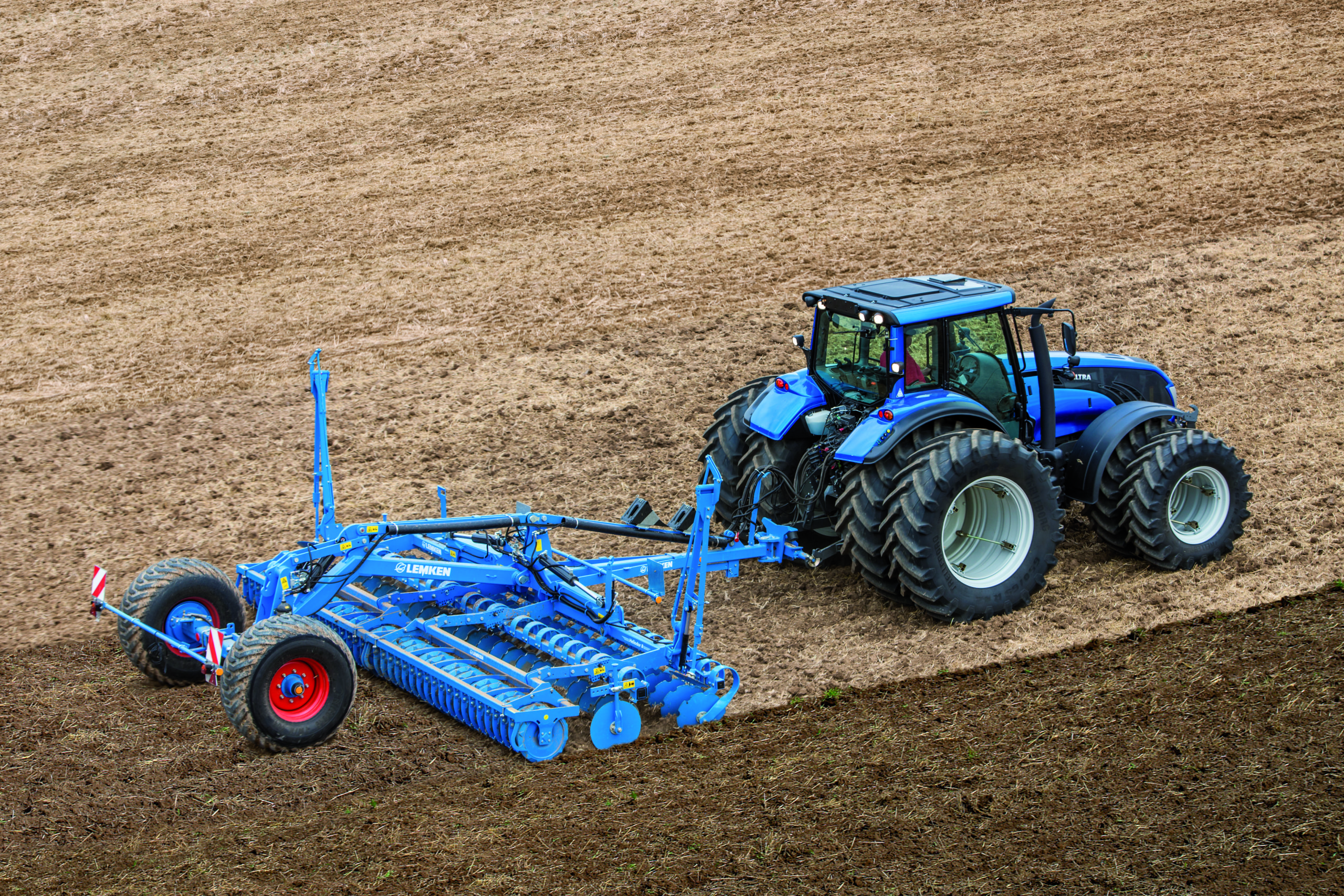 At Home Wherever It Is Used
The Heliodor compact disc harrow from LEMKEN uses two rows of discs individually mounted to leaf springs. This system provides a uniform cultivation depth, while allowing individual discs to ride over stones when necessary. During stubble cultivation the discs ensure soil and vegetation are evenly and intensively mixed.
The Heliodor can be used for seedbed preparation in conventional and minimum-tillage procedures. Hydraulically adjustable spring-loaded levelling tines (option) reliably level the soil after the plough.
A variety of rollers are available from the LEMKEN roller product range for depth control and reconsolidation. This allows the Heliodor to be ideally tailored to meet the various conditions prevailing in modern agriculture.
The Heliodor is available in working widths of 2.5 to 16 metres, meaning there is a machine to suit every farming operation.
The open frame design of the Heliodor with its large free spaces helps to avoid blockage.
• The short and compact design with its advantageous centre of gravity enables lighter tractors with lower lifting power to be used.
• Premium-quality steel serves as a guarantor for high strength and therefore a long service life.
• The optional boundary discs are available to ensure precise pass alignment. These discs can be easily adjusted using bolts to adapt them specifically to the given conditions of use.
The serrated concave discs on the Heliodor with 510 mm (20″) diameter and 5 mm thickness are particularly hard wearing. They are individually suspended in two rows offset to each other.
• The disc angle, of 10.5° to the ground and 16.5° to direction of travel, ensures all soil, across the working width and depth, is cultivated.
• 125 mm disc spacing enables high output intensive soil cultivation to be achieved.
• Height-adjustable outer discs prevent ridges.
Low-maintenance high-grade axial angular ball bearings guarantee perfect and reliable disc function.
• They reliably absorb the radial and axial forces of the concave discs, and are fully sealed to prevent dirt from entering.
• An additional outer seal hermetically seals the bearing against external influences.
• A stable steel cap prevents any coiled-up wire or string from damaging the seal.
For precise depth guidance, each disc is individually connected to the frame with leaf springs.
• In contrast to the frequently used rubber buffers, the leaf springs guarantee a significantly greater degree of tracking stability for the discs while working.
• The leaf springs also serve as an automatic overload protection.
• The disc working depth can be adjusted separately in the tractor track to achieve an optimum levelling effect.