top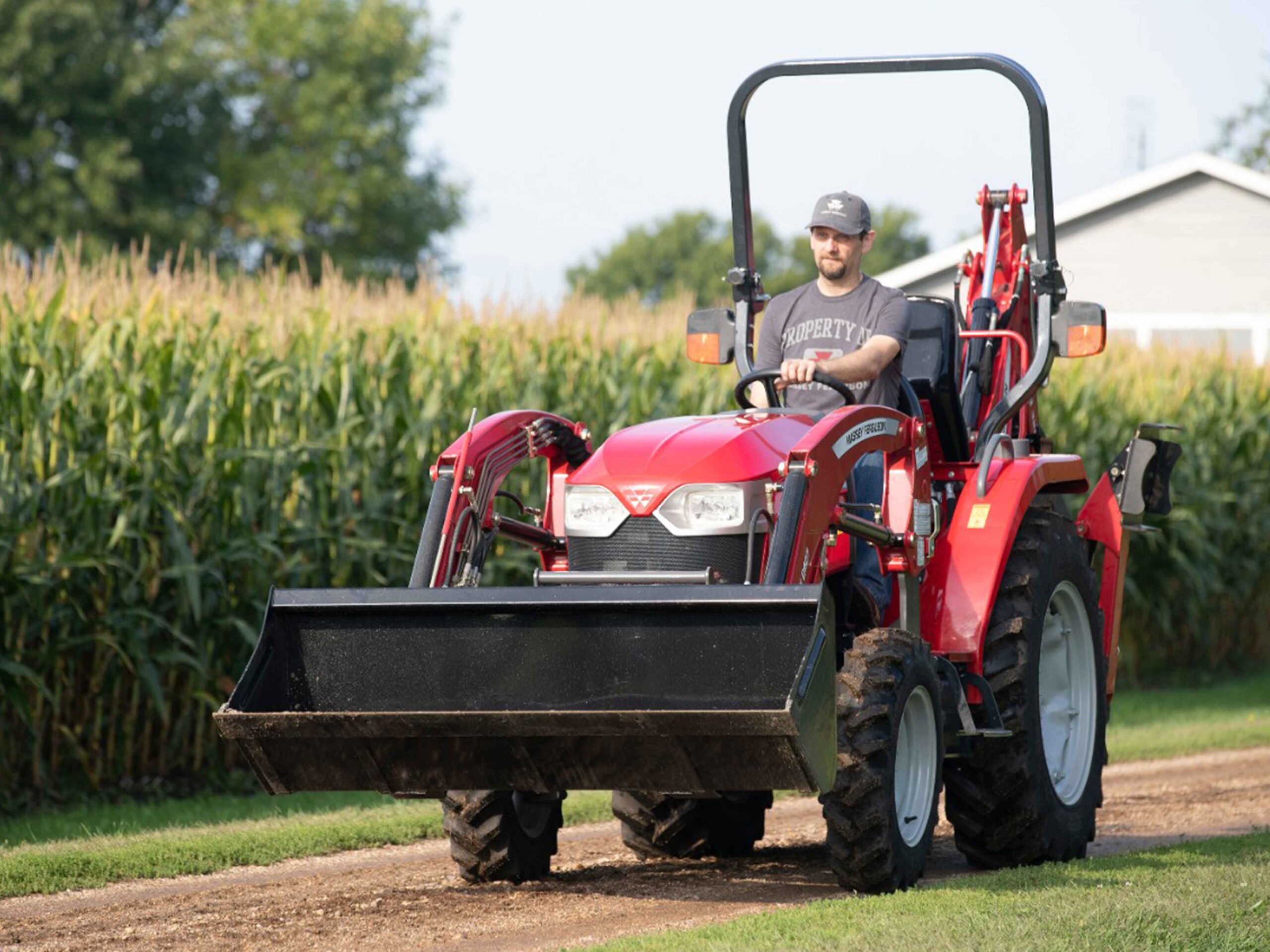 Dependable. Versatile. Practical. Just like you.
The simple, no-nonsense design is affordable, practical and won't sacrifice performance. It's your land, your little plot of heaven. You worked hard for it, and you fully expect to work hard on it. Now, all you need is the right tractor. The Massey Ferguson® 1825E compact utility tractor is your tractor. Economical and versatile, it's the perfect partner for virtually any chore or project.

1825E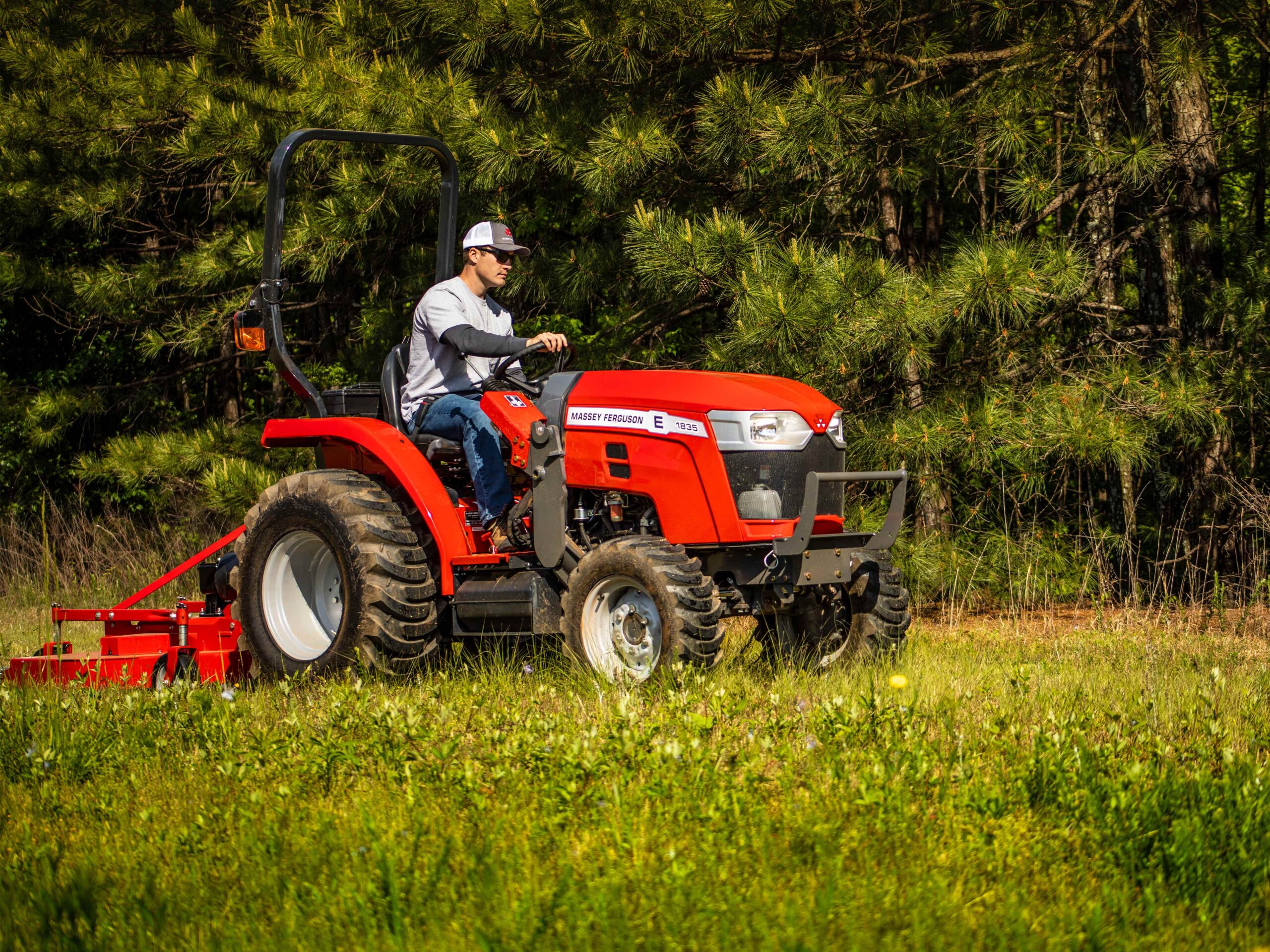 1835E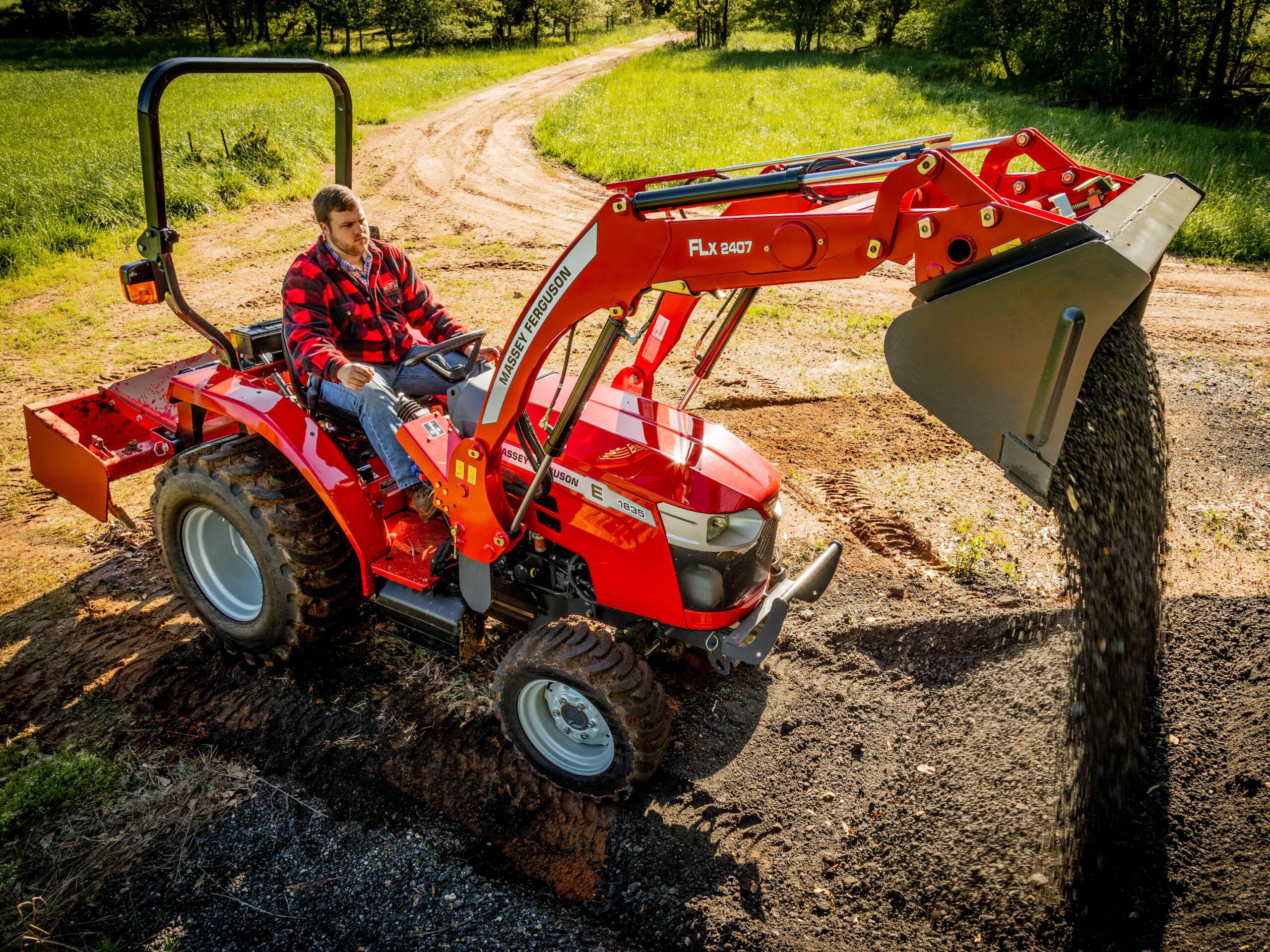 1840E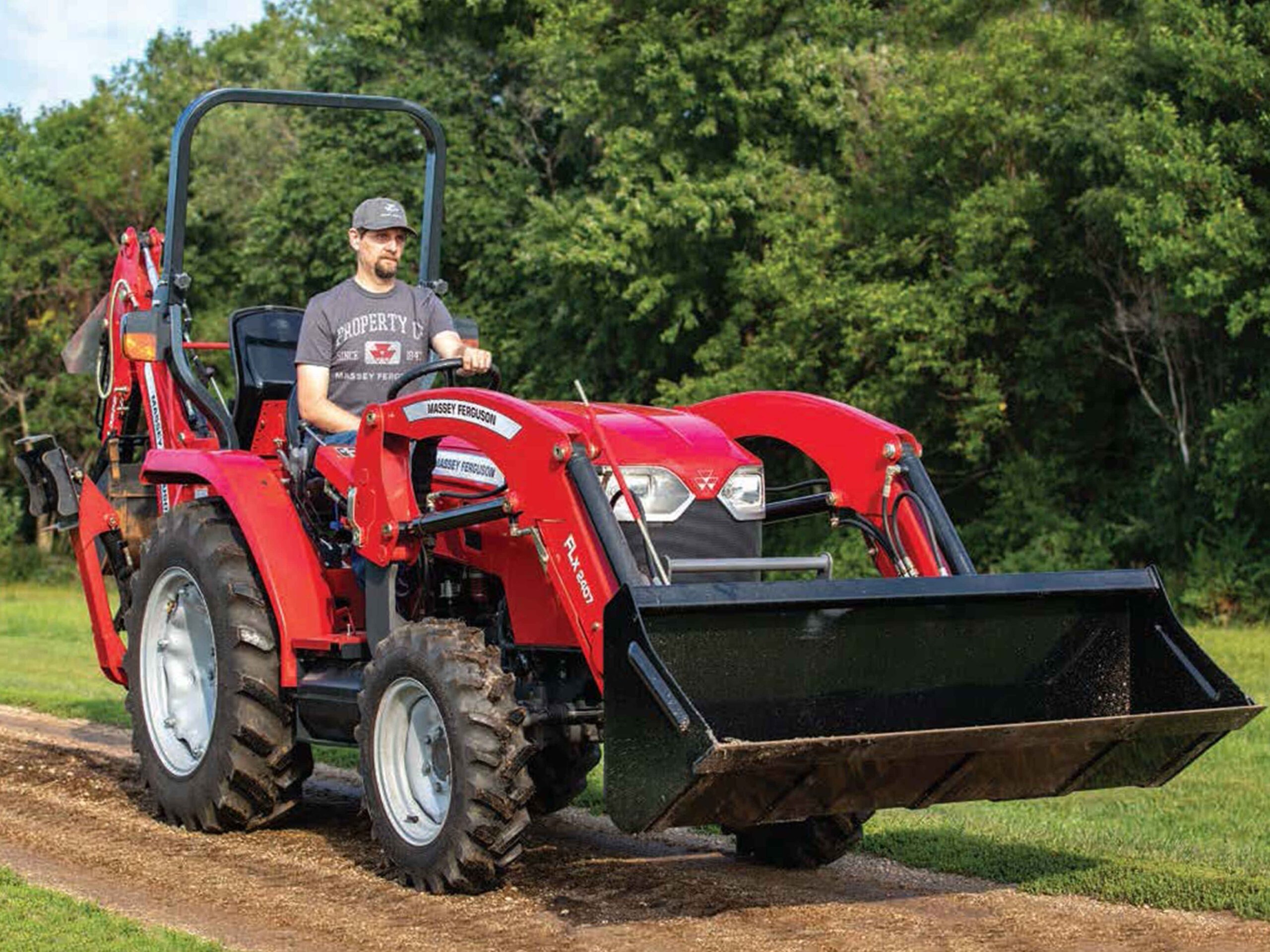 And with a new brawny Iseki engine—the E Series beats the heart of a work horse. The 1800E models feature 3-cylinder engines—a 1.49-liter on the 1825E and a turbocharged 1.83-liter on the 1835E and 1840E models. These clean-burning engines are liquid cooled for durability, meet Final Tier IV emissions and offer generous torque to help you power through when the going gets tough.
Massey Ferguson gives you a choice of transmissions on the E Series. The rock-solid 8×8 Synchro Shuttle is a simple, mechanical gear design. With four gears and two speed ranges—you can creep along as low as .8 mph, or up to 16.6 mph— depending on tire size and type. This transmission is ideal for jobs such as pasture mowing and field work when you just want to "put it in gear and go." It also comes with a mechanical shuttle shift that speeds, simplififies loader work.
Or you can opt up to three-range hydrostatic transmission. Simple. Smooth. Easy-to-use. It gives you infinite speeds within each range so you can choose the most-efficient speed for any job. The hydrostatic transmission—which is controlled with the easy-to-use rocker pedal—offers the ultimate in ease and convenience. It's a great choice for loader work, mowing around objects—or any other chore requiring frequent change in direction.
The fuel cap is easily accessible from ground level— no long, awkward reaches over the hood or rear fender.
Massey Ferguson 1800E Series Tractor Walkaround
Video: Customer Testimonial