top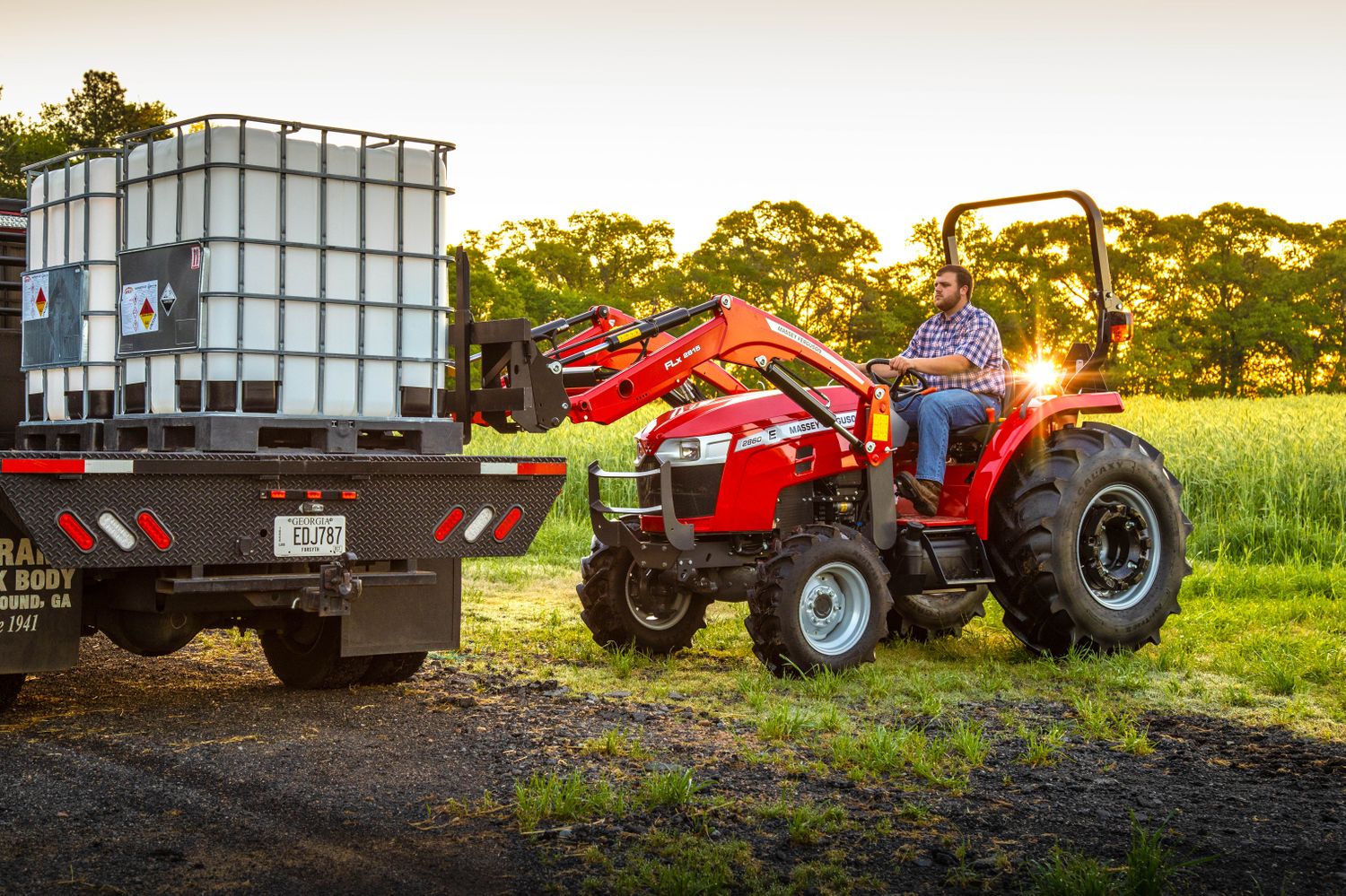 STRAIGHT-FORWARD COMFORT, CONVENIENCE AND CONTROL.
Step up to a Massey Ferguson E series and enjoy the comfort of the spring-cushioned seat. Notice how all the controls are close at hand, easy to reach, simple to operate. Levers located to the right of the seat control the 3-point hitch. Controls for the lights and hand throttle are located on the steering column. And check out the visibility—to the ground and to the rear hitch. Now settle in and turn your "to-do" list to "done."

2850 E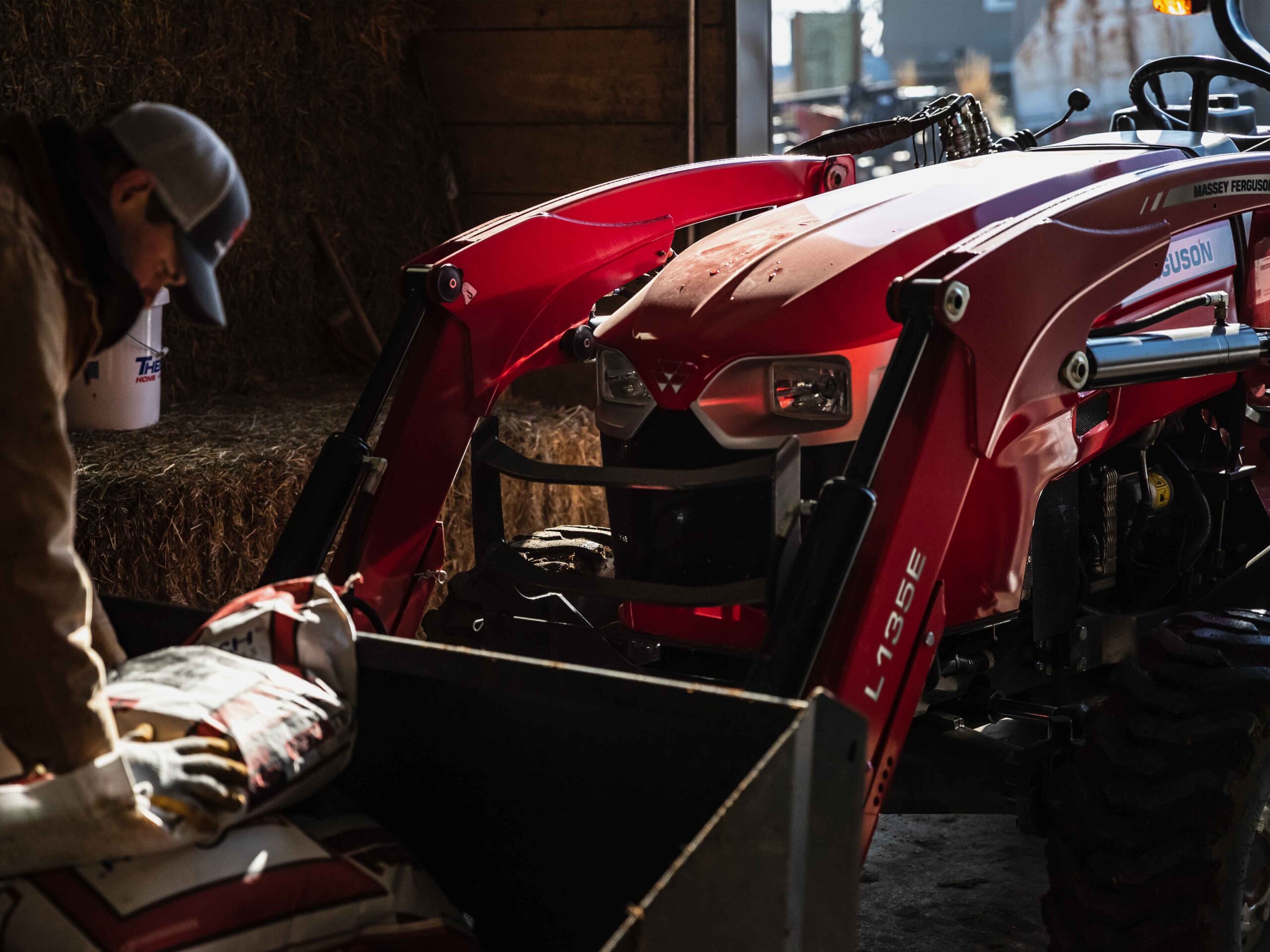 2860 E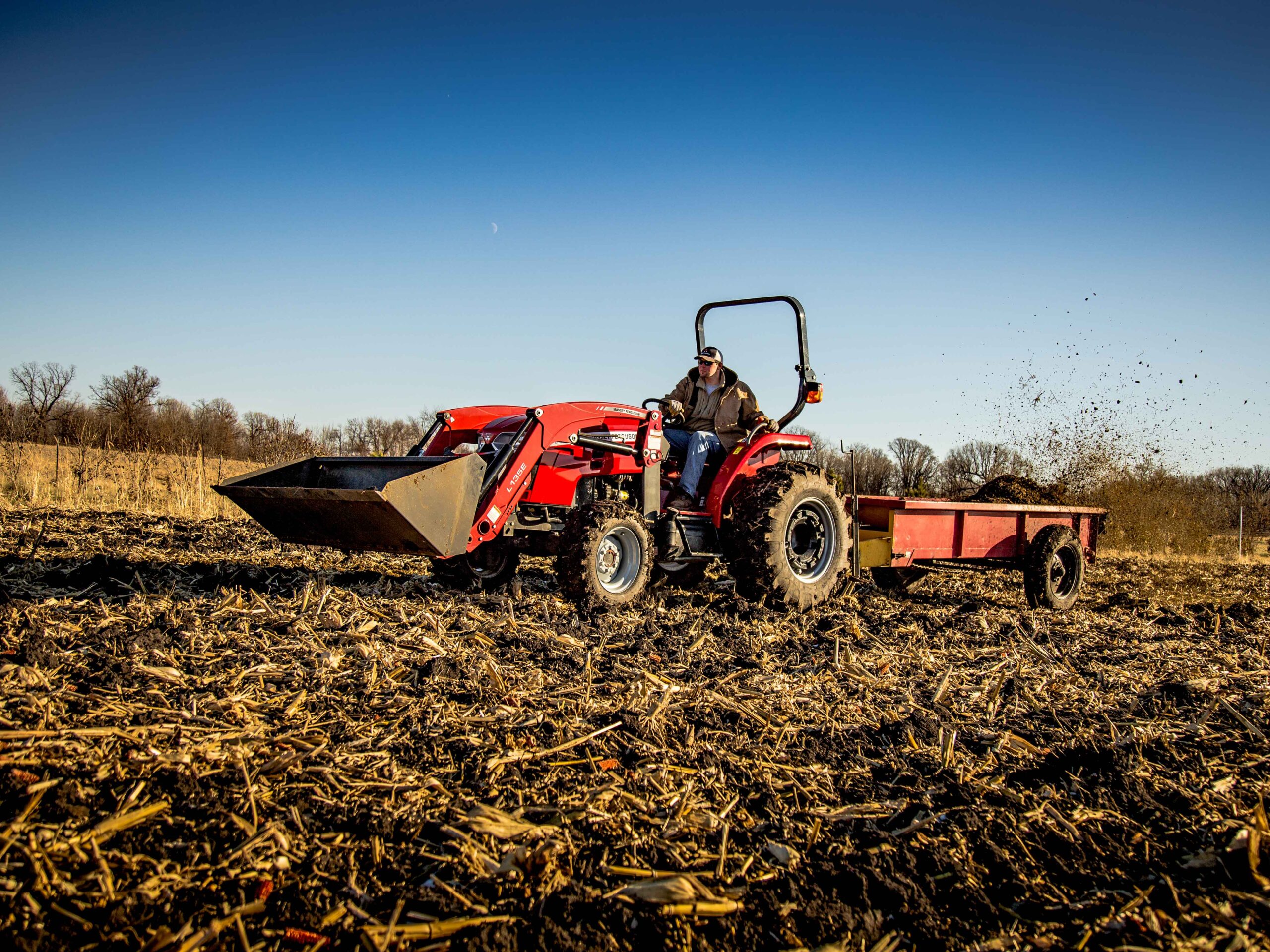 Now there's even an even more powerful reason to own an E Series. Tilt open the hood and you'll find a dependable, fuel-efficient Iseki engine. Iseki is the same engine found in our premium compacts— and also found on a broad range of ag and construction equipment working in some of the harshest, most demanding conditions on earth. Now—you can put them to work on your piece of paradise.
Massey Ferguson gives you a choice of transmissions on the E Series. The rock-solid 8×8 Synchro Shuttle is a simple, mechanical gear design. With four gears and two speed ranges—you can creep along as low as .8 mph, or up to 16.6 mph— depending on tire size and type. This transmission is ideal for jobs such as pasture mowing and field work when you just want to "put it in gear and go." It also comes with a mechanical shuttle shift that speeds, simplifies loader work.
Or you can opt up to three-range hydrostatic transmission. Simple. Smooth. Easy-to-use. It gives you infinite speeds within each range so you can choose the most-efficient speed for any job. The hydrostatic transmission—which is controlled with the easy-to-use rocker pedal—offers the ultimate in ease and convenience. It's a great choice for loader work, mowing around objects—or any other chore requiring frequent change in direction.
Hydraulic capacity plays a sizeable role in a tractor's overall performance. And when it comes to hydraulic capacity the E Series won't disappoint. This system features two reliable gear-driven pumps—one dedicated to the power steering and the other dedicated to implement functions. You'll really notice this advantage when you're doing loader work in tight spaces—where you're constantly steering while simultaneously working the loader functions.
5-Year Powertrain Warranty
We've been making tractors for a long time, and we believe in what we make. That's why we offer a five-year powertrain warranty as standard on all compact tractors. And now, you have the option to purchase a 10-year extended powertrain warranty! Ask us for full details.