Sunflower 9610 Grain Drill

Designed for producers who need a conventional or minimum-tillage drill with plenty of capacity and versatility, the new Sunflower 9610 three-point grain drill offers a choice of 6, 7 1/2 and 10 inches row spacing. Productivity starts with a pair of the largest seed hoppers in the industry, which offer a capacity of 3 bushels per foot. That translates into 60 acres without refilling when using the 20-foot model at a seeding rate of one bushel of seed per acre.
The 9610 is also versatile. Standard-equipment pneumatic down pressure on each row ensures quick response to changing soil conditions. Set up in two zones it applies proper down pressure in the more compacted soil behind the tow vehicle tires and the uncompacted areas. The 9610 is also available with a legume/grass seeder and/or native grass seeding attachment (except 6-inch spacing) for even broader seeding capabilities.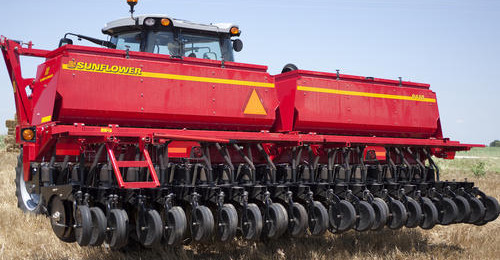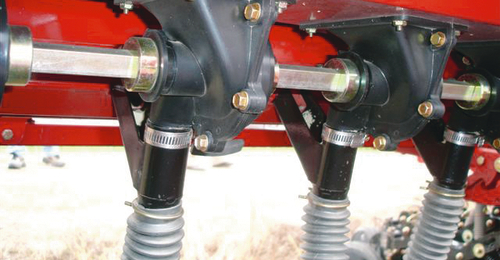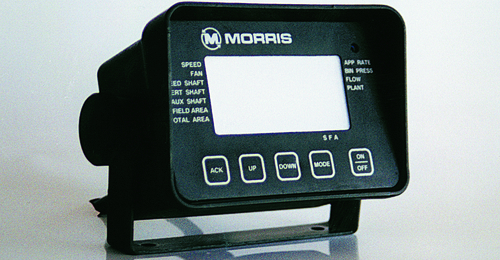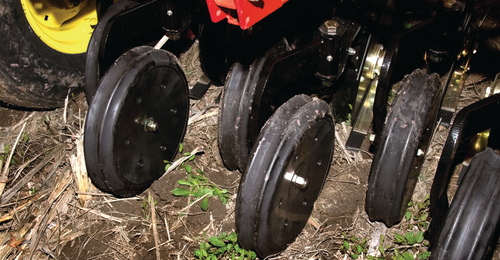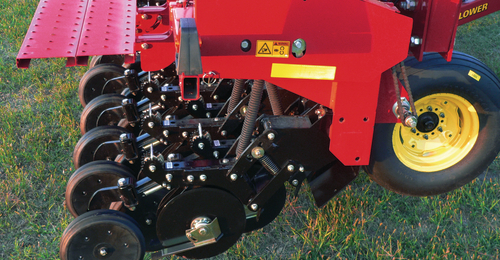 Quick Specs
Model

:

2 Widths

Working Width

:

15' to 20'

Transport Width

:

17' - 1" to 21' - 3"

Transport Height

:

6' - 2"

Weight

:

4662 - 7539 lbs

Linkage

:

3 Pt. Hitch