Massey Ferguson 3995

You get a lot more than a heavy-duty frame and inboard rake wheels on the Massey Ferguson 3900 Series high-capacity rake models. You also gain the benefit of infinitely variable raking widths within the minimum and maximum range, along with a wide choice of windrow widths that are easily adjusted with a single crank arm.
Maximum raking width on the 12-wheel 3983 model is 24 feet, while full raking width on the 14-wheel 3986 model is 28 feet. There's even an optional kit to convert the 3986 model to a 16-wheel rake as your operation grows. Still, both fold to as little as eight feet for transport on country roads and through narrow gates.
Because rake wheels are mounted on the inboard side of the folding frame, there are no restrictions to a continuous flow of high-volume hay. There's nothing to keep the windrow from making a clean exit, either, thanks to the overhead frame at the rear.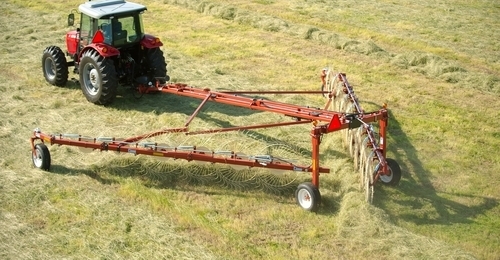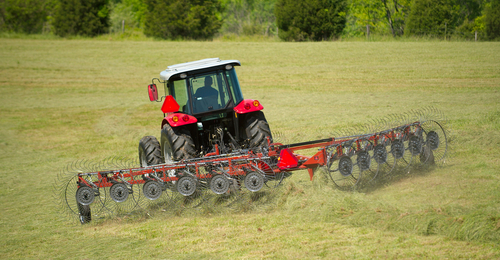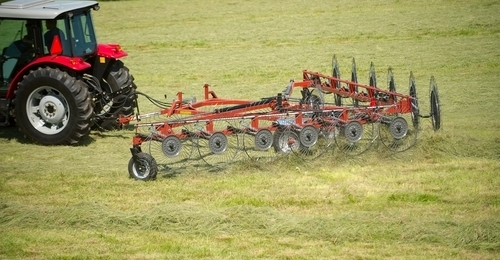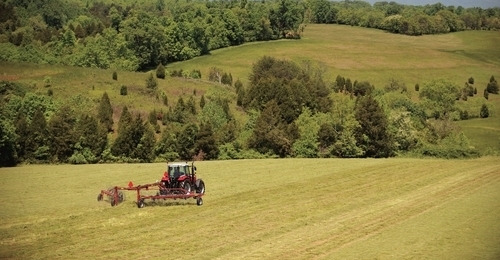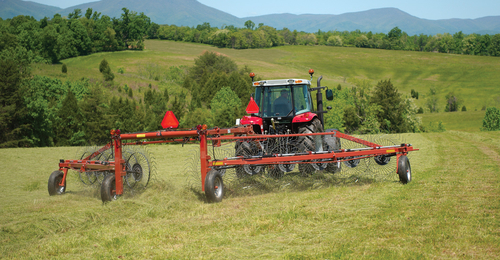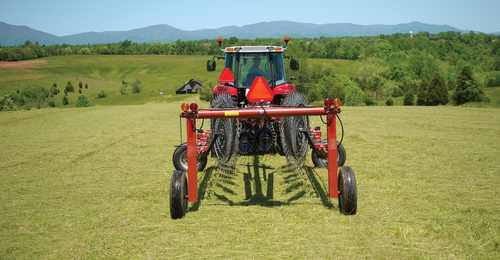 Quick Specs
Wheels

:

18

Working Width

:

25' to 35'

Transport Width

:

8.5'

Weight

:

5,000 LBS