Massey Ferguson RK3879 Pro

Whether you work a commercial or custom hay farm, you'll find the perfect fit in the expanded line of Massey Ferguson® single and dual rotary rakes. Rotary rakes form more even windrows without roping or plugging for more efficient and higher capacity baling. The crop is cleaner, and rotor tines last two to three times longer than traditional wheel rakes.
Our unique RotorFlexTM suspension system allows rotors to gently "float" from front to back and side to side. This cleanly gathers the crop into a more manageable windrow in uneven terrain. Standard on each dual rotor rake with transport chassis.
Our dual rotor models feature "jet effect" rotor lifting. When lowering the rotor from headland to working position, the rear end of the rotor touches down first (like on an airplane). This prevents the tines from scalping the ground and contaminating the windrow. It also extends tine life.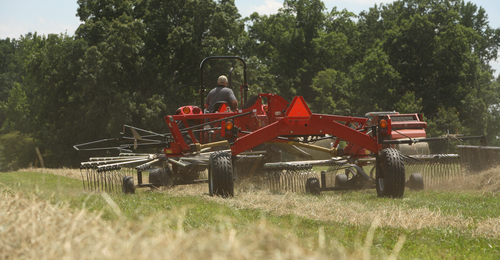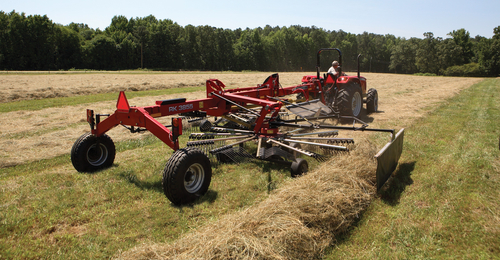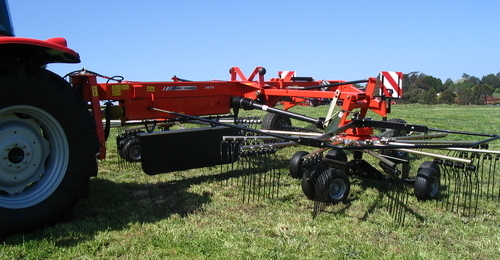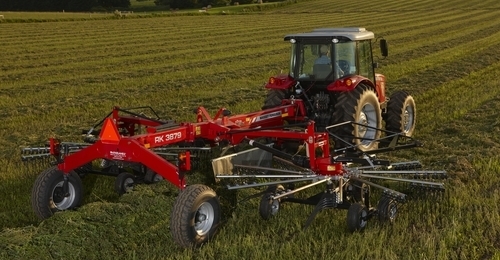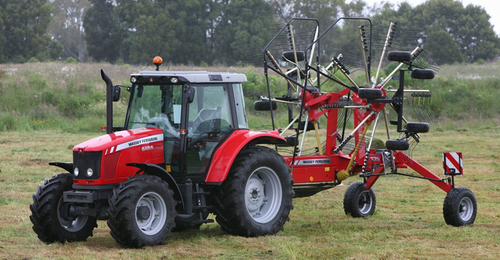 Quick Specs
Working Width

:

27.7'

Rotors

:

2

Linkage

:

Trail